This Earth Day we're celebrating some of the fashion industry's leading eco-friendly brands that are putting sustainability at the forefront of their business. From repurposing leftover fabric from production runs, to prioritizing the use of recycled materials, these earth conscious brands are creating gear that's not only better for the environment, but fashion-forward too.
Read on for seven brands that deliver on both style and performance, while taking steps to protect the well-being of our planet.
Patagonia
A world leader in sustainability, Patagonia has been putting the environment first before it was the trendy thing to do. Since 1985, they've pledged 1% of their sales to preserving and restoring nature and have drastically cut carbon emissions throughout their supply chain. Currently, 94% of their product line uses recycled materials, including Netplus, which comes from discarded fishing nets, and 85% of their line is sewn using Fair Trade practices. Patagonia is in the business to save our home planet.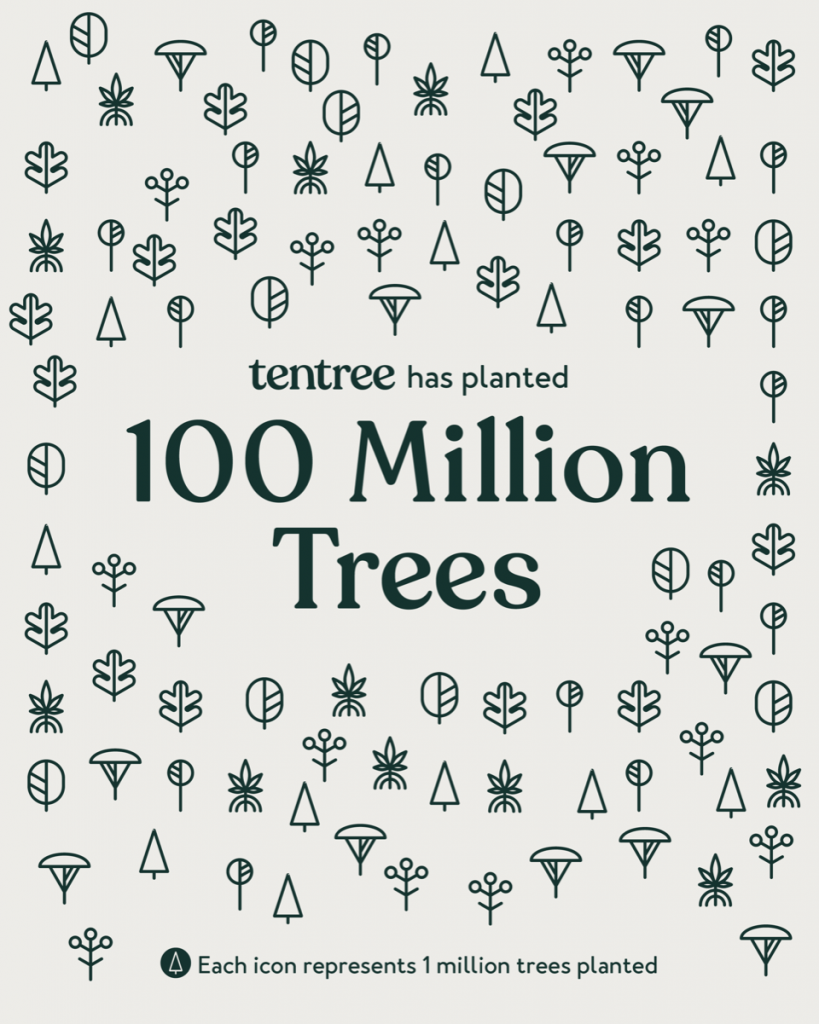 Tentree
With a mission to make saving the planet simple, Tentree focuses on using sustainable materials like organic cotton, hemp and recycled polyester with all of their products. Carbon neutral since 2020, currently they've planted 100 million trees with the help of their community. Every item sold plants 10 trees, and through Tentree purchases made at Sporting Life, we've planted 500,000 trees and counting! Join the movement to plant 1 billion trees!
Fjallraven
Outdoor brand Fjallraven puts nature first in their designs, by using sustainable materials and production methods, with the goal of enabling and inspiring more people to spend time outside. Integrating eco-friendly processes into their entire supply chain, such as creating PFC-free garments and using sustainable SpinDye technology to dye synthetic garments. Balancing functionality with environmental impact, Fjallraven products stand the test of time.
Cotopaxi
Gear for good. A climate neutral certified company since 2021, Cotopaxi achieved the rigorous standards to meet these requirements, by measuring and then off-setting their carbon emissions. Designing all of their gear with sustainability in mind, currently 94% of their products contain repurposed, recycled or responsible materials, and they're aiming for 100% by 2025. Considering the lifecycle of a product, Cotopaxi partners with responsible factories to create durable gear that lasts.
Janji
Creators of running apparel designed to #RunEverywhere, Janji considers performance, durability and sustainability when designing their stylish gear. Since 2020, all of their primary fabrics have been certified by bluesign, their water resistant coatings are free of harmful PFAS, and each line they design funds clean water projects around the globe. Dedicated to reducing their carbon footprint and water use, by the end of 2023, Janji will be using 100% recycled polyester.
Maaji
When it comes to sustainable clothing brands, Maaji is a summer lifestyle brand known for their stylish swimwear. A certified B Corp, all of Maaji swimsuits are carbon neutral, with 90% of their fabrics made by local suppliers. When using synthetics, the brand prioritizes recycled materials, including recycled polyester from plastic bottles. Committed to making the planet a more beautiful place, the brand gets involved in beach clean-ups and tree planting.
Veja
French footwear brand Veja might be known for their celebrity following, but what's even more impressive is their commitment to sustainability. The first sneaker brand to use fabric made entirely from recycled plastic bottles and recycled polyester, all of the cotton they use has been certified organic since the brand launched. Prioritizing earth-friendly production over profit, Veja is transparent with all aspects of their brand from the cost of production to why they don't pay for advertising. All Veja shoes are made of 20-40% Amazonian rubber.