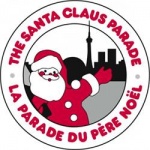 The Santa Claus Parade is coming up, and Torontonians are looking at some real winter weather this weekend! Cold temperatures with a mix of rain and snow are in the forecast, but that shouldn't stop you from bringing the whole family to watch the parade. We've put together our best selection of warm, stylish clothes for the whole family to take you from the chilly, festive streets to your favourite Toronto restaurant for a post-Parade lunch
FOR MOM
Moms, you can look fashionable AND stay warm while enjoying the Parade with your family! The Parajumpers Long Bear Coat is designed to give you an impeccable amount of comfort and warmth for the fall and winter months. Women who like random accents will enjoy that the outer of the hood is lined in real fur and the large pockets on either side of the jacket that offer storage room – perfect for storing extra mittens or snacks during the parade. Underneath, a seasonal mohair sweater by Woolrich makes for a warm but lightweight layer. The Sherpa lining in Prana's Diva Skirt allow you to sit for hours without getting cold. This skirt is doubly useful for hockey moms! Functional accessories are another must for a long morning spent at the parade: the Woolrich Serenity Hat is warm but chic with it's furry pompom; the Sorel Wool Crossbody Bag's multiple slip pockets give you space to carry the day's essentials; and the Kamik Redford Boot offers the perfect balance of outdoorsy fashion. A soft faux fur lining combined with waterproof bottoms will allow you to participate in all of the day's activities with your youngsters. Even better – check out our ultimate round-up of casual winter boots!
FOR DAD
Plaid and cozy fabrics are the name of the game for Dad at the Santa Claus Parade! The North Face McMurdo Parka is one of our favourite men's parkas; it will keep you warm, dry and looking stylish all day long! Whether underneath the parka or on its own, the Burton Bower Fleece Jacket is another favourite this season. Built with a rugged nylon overlay, multiple pockets and heavyweight Sherpa fabric, this utility fleece is made ready for any riding or adventure situation…or a day spent with your family on the streets of Toronto! Feel the holiday spirit with a classic plaid shirt – the Tall Pine Flannel by Woolrich is an ideal second layer with simple, uncluttered styling. Accessorizing isn't just for Mom! The Men's Woolrich Melton Trapper hat features classic plaid wool outer earflaps create the perfect Northern look, a wind-blocking fleece crown and an adjustable chinstrap. For the trendier Dad, this scarf by Aquascutum offers the perfect blend of warmth and style. Lastly, keep those toes warm with a pair of Winter Blundstones. The added Thinsulate and genuine sheepskin insoles will provide maximum comfort for a cold day spent outside.
FOR THE KIDS
Babies, Boys and Girls alike can be festive and warm for the Parade. One of our favourite items for girls and boys comes in the form of Mommy/Daddy-and-me style: coats for Mom and Dad come in mini-me form! The Girls Parajumpers Long Bear Coat and Boys TNF McMurdo Down Parka mirror the fashionable yet toasty warm styles made for adults. Just like their parents, kids can dress festively in cozy plaid shirts by Dex or Billabong and accessorize for the weather in Canadiana HBC Mittens or a funky reversible Spyder Hat.
Is there anything more adorable than tiny winter clothes? Babies can join in the plaid trend too with the Hatley Swiss Wilderness One-Piece, and even the coldest Winter days are no match for the adorable (yet well insulated!) Canada Goose One-Piece Lamb Snowsuit. Top it all off  with a TNF Faroe Beanie, and baby is all set to take in their first Santa Claus Parade!