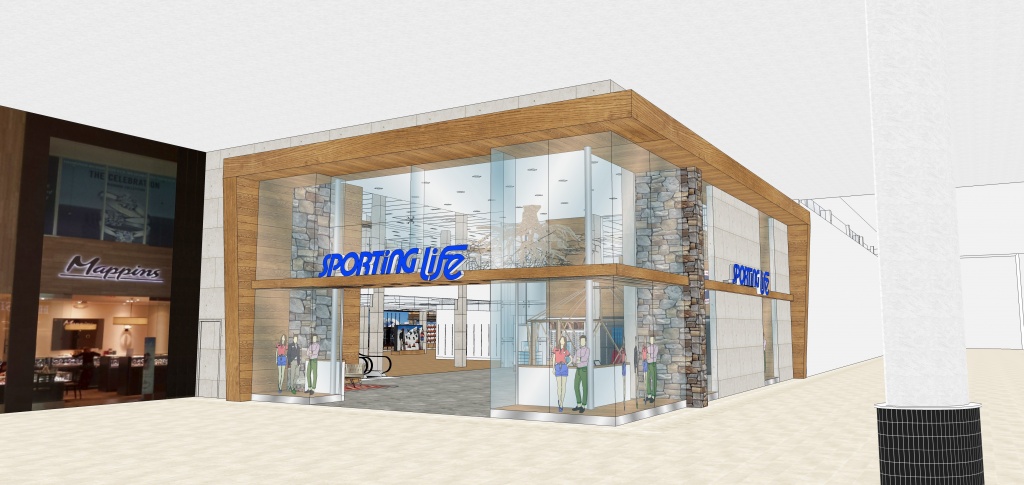 Sporting Life Set to Open Store in Yorkdale Mall and Second Location in Calgary's Market Mall.
December , 2016 – TORONTO – Canada's most prestigious sporting goods, lifestyle and "fash-letics" retailer Sporting Life announces a new store at Yorkdale Mall and its second western Canadian location in Calgary as part of its continued national expansion.
In the fall of 2017, Sporting Life will open a 48,000 sq. ft  "unique" store at Yorkdale Mall and its second location in Calgary's Market Mall, where shoppers will enjoy an 44,000 sq. ft shopping experience unlike any other. 
Blending the best in fashion and the best in sport along with its signature customer service, "We are extremely excited to continue our expansion with the Oxford Property Group in Yorkdale and be amongst other prestigious retailers," says John Roe, Sporting Life. "We are also excited to partner again with Cadillac Fairview with our new Market Mall location in Calgary."
"It's very exciting bringing the Sporting Life story to these new locations. Sporting Life is a home-grown Canadian success story with no one quite like us in the industry, and we pride ourselves on exceptional customer service in every store."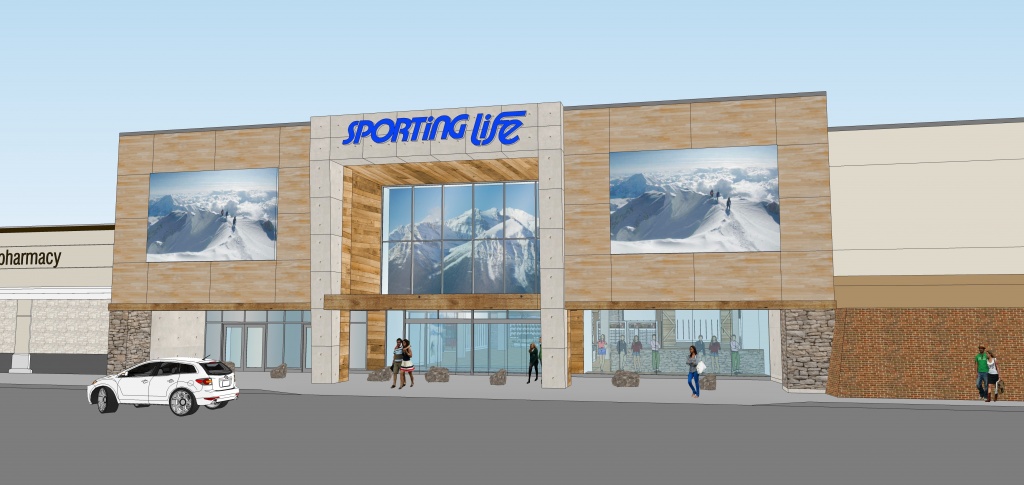 The new Sporting Life stores will offer fabulous casual and sport fashion, footwear and athletic gear. Brands such as Canada Goose, Arc'teryx, Spyder, Hugo Boss, Rossignol, Barbour, Ralph Lauren, The North Face, Asics, Nike will be available. Sporting Life is known for their ability to choose brands and styles that marry fashion with sport and lifestyle to create a high-end look that is also durable, athletic and technological.
Equipment for bike, ski, snowboard and racquets can be found, as well as fashion and footwear for athletic or casual needs.
"At Sporting Life we embrace a sporting lifestyle like no one else," continues Roe. "We like to offer our customers an over the top shopping experience where they can outfit the entire family from head to toe at one store, where customer service and high-end quality brands are the mission."
Sporting Life, famous and successful because of its excellent customer service, was founded in Toronto in 1979. It is still managed today by Co-Owners Patti Russell and David Russell, as well as many of the long term original store employees.
"It's an exciting time for us at Sporting Life", says David Russell, Co-Founder of Sporting Life. "In 2012, we became partners with Prem Watsa and Paul Rivett of Fairfax. This has allowed us to fulfill our ambition of having a small exclusive group of stores in first class locations in great Canadian cities where people enjoy the lifestyle our Toronto customers embrace."
Sporting Life – A Fairfax Company is currently expanding and looks to opening stores in major Canadian cities across our country.
For further information or interviews, please contact: John Roe, Director of Marketing and Advertising – john.roe@sportinglife.ca