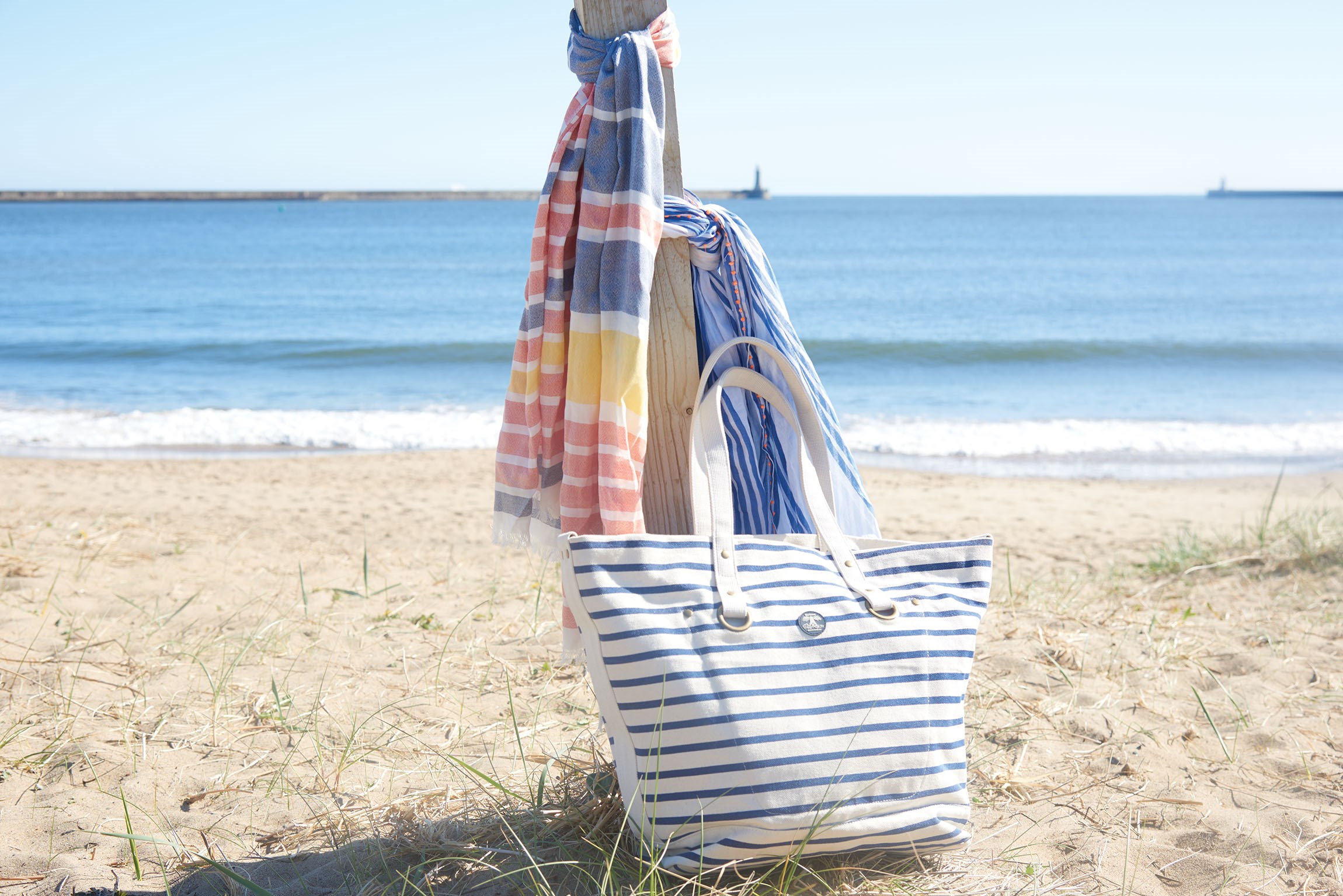 As European fashion continues to create a stronger presence in North America, British brands are appearing more frequently in Canadian closets. The brand that is proving itself as a leader in the charge overseas is Barbour, who for over 120 years has been a symbol of countrywear and class.
Barbour is typically known for their waxed jackets, and understandably so. These pieces are wardrobe staples worth the high pricepoint; they will hang in your closet in excellent shape for years. Barbour jackets were made for the temperamental climate in England, and this translates well to the ups and downs of summer weather in Canada. Canadians can see a number of seasons all within one day; cool mornings, hot and humid days, and mild, rainy nights. Particularly for those heading to cottage country, it's a good idea to be prepared for whatever Mother Nature decides to throw your way. Along with an array of jackets in varied weights, Barbour offers a summer lifestyle collection that allows layering to suit any temperature.
The real hero in this summer's Barbour lineup is the Quilted Waistcoat/Zip-In Liner (for both men and women). This vest comes in quilted and fleece styles and is a true layering piece. It provides some added warmth on its own for cooler summer nights, and can also be paired with heavier outerwear as we head into transitional months. This vest is the perfect addition to a rain jacket for summer storms, or as a light insulator for late night campfires and early morning dog walks. Photos don't do this piece justice; we suggest trying one on and feeling the perfect fit for yourself.
Barbour casualwear is also very strong this summer. For men we are looking at button down shirts in beautiful, classic patterns and comfortable sweaters perfect for throwing on over a t-shirt. The women's line is nautical and made for the beach: Graphic tees, button-detailed shorts and stripes galore make for the ideal cottage wardrobe!
Barbour's summer collection really is perfect for living the sporting life. The functional apparel offered by Barbour allows customers to get out of the house and comfortably enjoy the Canadian outdoors, all while looking classically fashionable in timeless pieces. Between the countrywear style of Barbour and the authentic motorcycle roots of Barbour International, summer essentials can be found to suit any lifestyle. Shop our favourite summer styles from Barbour below!
Shop Men's Barbour
Shop Women's Barbour