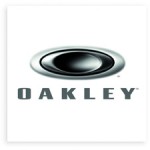 You've been training for so long and it's almost here! What are we talking about? The Sporting Life 10K of course!
The race will be held in Toronto in just under a month, are you ready?
We're crossing our fingers for a pleasant day on May 11th, and we're ready with our Oakley Radar Path sunglasses. With a permanent lens coating that prevents rain and sweat from building up on the lens and a smudge resistant surface, this is the ideal pair of sunglasses to take with you on any fitness adventure.