The Fjallraven Kanken backpack was created in 1978 to spare the backs of school children. Back problems had begun to appear in younger age groups where shoulder bags were popular. The backpack soon became a common sight at pre-schools and nature schools around Sweden! While originally created for kids, this backpack is a staple for all ages that are into the minimalist, Scandinavian style.
Why do we love it?

– Durable Vinylon F material repels moisture better than any other synthetic fabric. Fibers in this material swell in humid weather for superior water-resistance….no wet books while waiting for the bus!
– Two zippered compartments with two side pockets. This simplicity keeps you from losing things in the abyss that is your school bag.
– Simple shoulder straps make this bag easily customized and wearable for long periods of time.
– The logo doubles as a reflector to keep you safe on walks to school at dawn or dusk.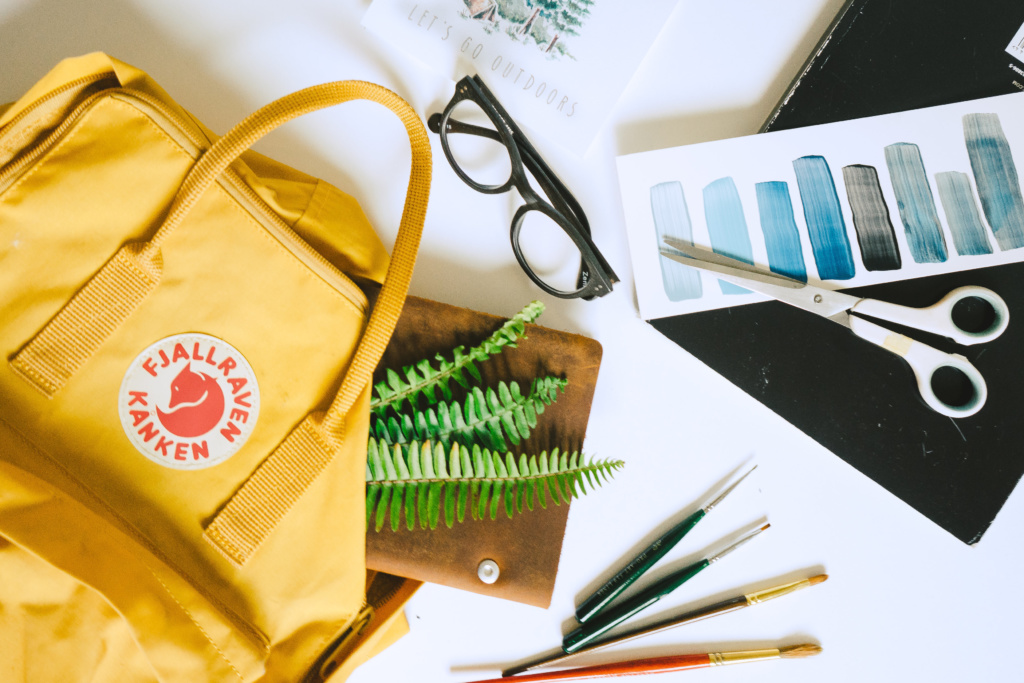 These features are all kinds of appealing, and can be found in each of the different variations of the classic backpack:
Kanken
The classic! Made of durable fabric, the classic will outlast even the toughest of school days. Two side pockets and a zippered pocket in the front make for easy day-to-day storage.
Kanken Mini
The cutest little backpack you ever did see! The Mini is just that – a mini version of the classic. It is perfect for young kids headed back to school, or as a smaller daypack for adults! Doubles as a fashletic purse, which we aren't mad about.
Kanken Laptop
While you may be able to fit a laptop in the classic, this Kanken features padded shoulder straps and a specially designed area made to house a laptop computer neatly and securely.
Kanken No. 2
Redesigned and better than ever! The Kanken No. 2 is made from a sturdier fabric and has leather straps, making it a new and slightly improved version of the original. This bag also comes in laptop form!
Re-Kanken
We are all about being eco-friendly, especially with the start of a fresh new year. The Re-Kanken (and the mini!) are sustainable versions of the classic style, as each bag is made entirely from eleven plastic bottles! Dyed with SpinDye® technology that radically reduces the amount of water, energy and chemicals used, this bag is mindful of our environment. Check it out:
Find Your Kanken