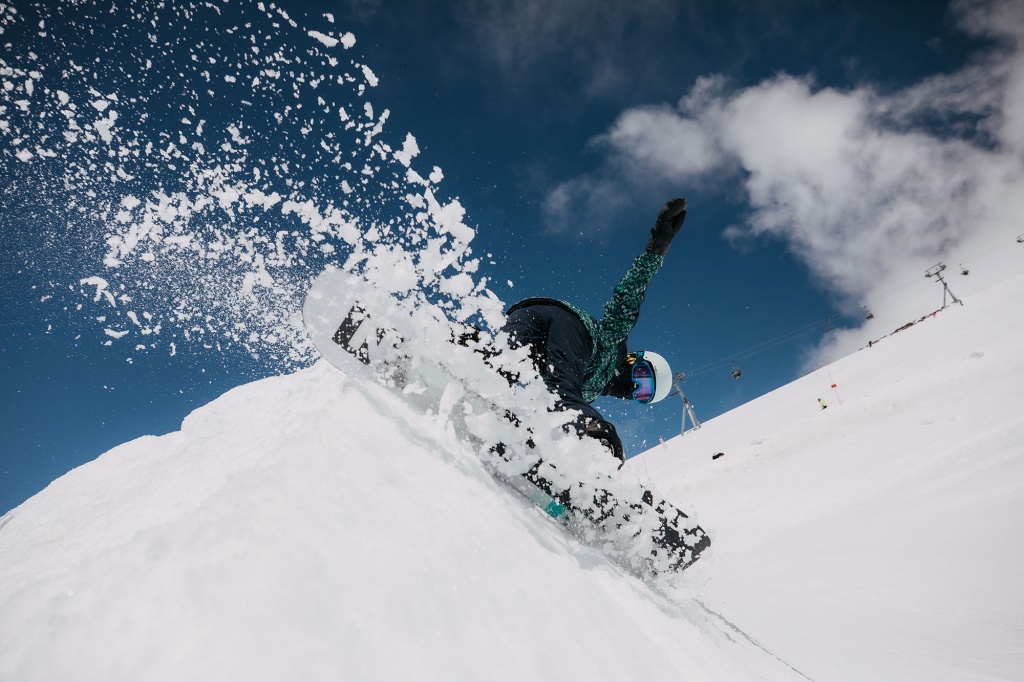 Just before the world as we know it changed forever, Canadian Mark McMorris gave Canadians a big reason to celebrate at the Winter X Games.
McMorris, an Olympic Medalist, captured his 19th and 20th career medals at the 2020 Games in Norway and passed American Shaun White's record for highest number of medals won by an athlete at the Winter X Games.
That happened March 7th, 2020.
The 2021 Winter X Games begin Jan. 28 in Aspen, Colorado and due to COVID-19 the Games will not feature spectators, or McMorris himself who tested positive for the virus on Jan. 25.
"I'm definitely going to miss competing at my favourite event," the Olympian told ESPN in a statement.
"Heartbroken beyond belief but feeling healthy which is most important," McMorris wrote on his Twitter account. "Sending good vibes to everyone out in Aspen!"

Even though there are no fans, or McMorris – who was looking to build on his record number of X Games medals in 2021 – there are still a big group of Canadians worth following and cheering on!
X Games Aspen will take place at the Buttermilk Terrain Park with 10 different events on tap.
Skiing competitions will be: Ski Big Air, Men's and Women's Ski Slopestyle, and Men's and Women's Ski Superpipe.
Snowboard competitions will be: Snowboard Big Air, Men's and Women's Snowboard Slopestyle, and Men's and Women's Snowboard Superpipe.
Here's a breakdown of just some of the notable Canadian athletes worth following!
Alex Beaulieu-Marchand
From: Quebec City, Que.
Age: 26
X Games Medals: Two Silver, Three Bronze
Competing: Men's Ski Slopestyle
Alex Beaulieu-Marchand is an Olympic Bronze Medalist (2018) and a long-time X Games competitor. The native of Quebec City is looking to improve on his pair of fifth-place finishes at the 2020 X Games in Aspen. He had a breakout campaign in 2019, winning four X Games medals in that year alone.
Laurie Blouin
From: Quebec City, Que.
Age: 24
X Games Medals: One Gold
Competing: Women's Snowboard Slopestyle
Laurie Blouin recovered from a massive fall during a training run at the PyeongChang Olympics in 2018 to go on to win the silver medal in Women's Slopestyle – the first for Canada. She also won Gold at the 2017 FIS World Championship in the same event and captured the gold at the 2019 X Games in the Big Air competition.
Cassie Sharp
From: Calgary, Alta.
Age: 28
X Games Medals: Two Gold, Two Bronze
Competing: Women's Ski SuperPipe
Cassie Sharp is the most successful SuperPipe rider on the Canadian squad. Since late 2017 she has found the podium in 13 of her 14 contests on the halfpipe, including the 2018 Olympics where she won gold. Sharp burst onto the scene in 2015, winning silver at the World Championships that year.
Sebastien Toutant
From: Montreal, Que.
Age: 28
X Games Medals: Two Gold, Two Silver, Two Bronze
Competing: Men's Snowboard Big Air
Sebastien Toutant knows how to make an entrance: he won a huge snowboarding event at just 13 years old, and in PyeongChang he won a gold medal in Big Air – which marked the discipline's Olympic debut. His gold medal win came despite dealing with a compressed disc in his back (an injury he kept a secret from everyone other than his teammates McMorris and Parrot).
Although the 2021 Winter X Games will not look the same as in years' past one thing is for sure: the Canadians are set to take on all challengers.
It's going to be an exciting few days of winter sports and I can't wait to cheer on our athletes as they bring home some medals!
Story by Adam Stanley
---