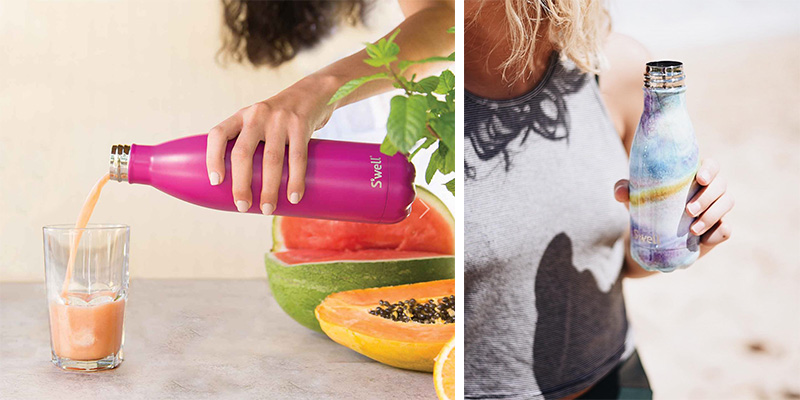 Keep your drinks cold for 24 hours and hot for 12 with colourful reusable bottles from S'well. These bottles are sleek, stylish and practical. Whether you need cold water for a hot yoga session, coffee for your morning commute or champagne for a celebration, your S'well bottle will be there to quench your thirst. They are the perfect eco-friendly alternative to plastic bottles made of high-grade 18/8 pro-grade stainless steel. All S'well bottles are BPA-free, non-toxic and non-leaching.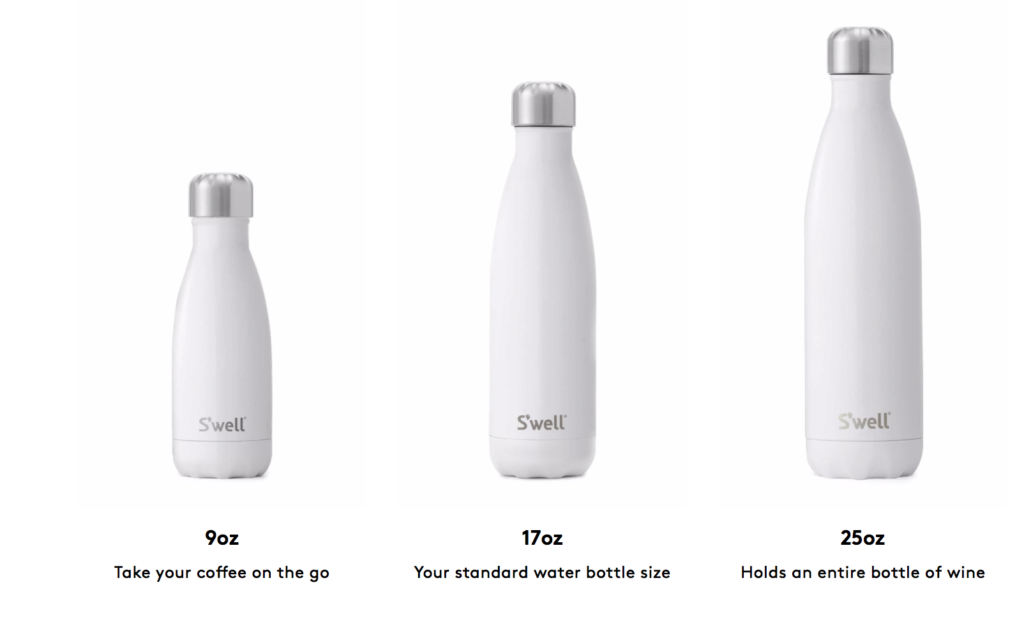 Available in three sizes, these bottles are perfectly sized and the mouth can fit most ice cubes. A standard sized cup holder is just the right size for a 9oz or 17oz bottle and a bottle of wine fits perfectly into a 25oz bottle. The bottles are triple walled and made with ThermaS'well technology that features an interior copper layer for a condensation-free exterior that won't sweat on your hands or in your bag.
Spring Summer 2017 Collection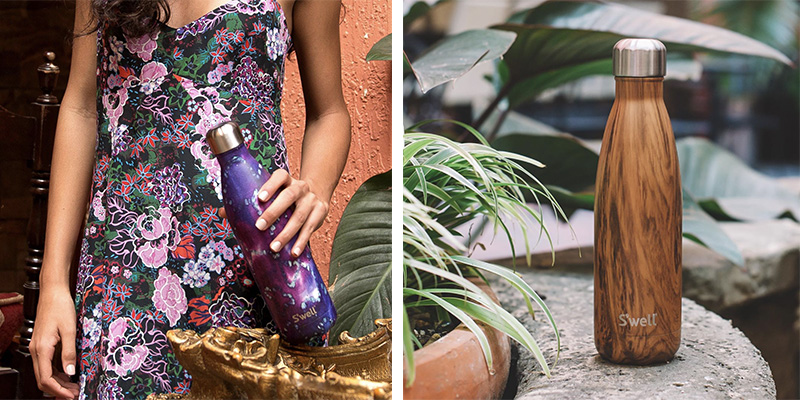 New season, new S'well! The new bright and colourful Spring/Summer 2017 S'well bottle collection is now in stores and online. The core classics like the Wood, Stone, Glitter and Shimmer collections remain in this seasons lineup featuring some new hues. Mouth-watering colours like eucalyptus and pomegranate have been added to the Satin collection and a limited edition Monochrome collection features black and white prints. Inspiration for the Textile collection was drawn from global fibres of India & Africa. The prints feature a semi-matte finish and encompass the artisanal effect of worldly trims. Bicoastal locations are illustrated in a shiny, high gloss finish to create a bold personal statement in the Destination collection.
Shop our favourite new prints and colours:
Cleaning your S'well Bottle: Bottle Brush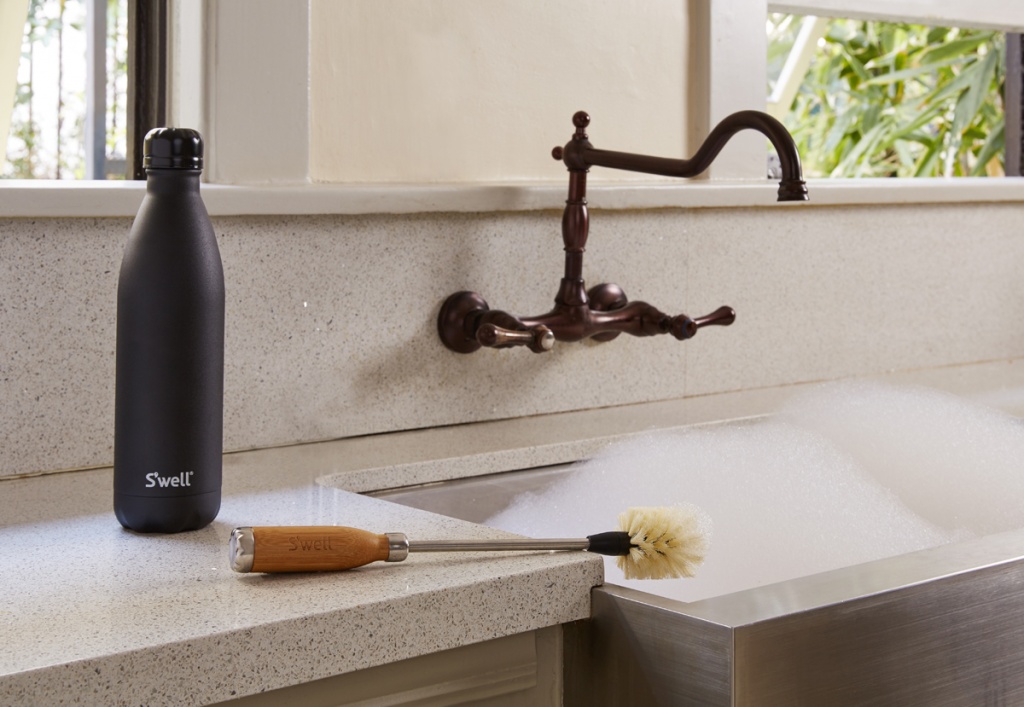 You will definitely be putting your S'well bottle to use, so it is important to clean it properly. Do not run your bottle through the dishwasher because this can cause the paint to chip and vacuum seal to become ineffective. Simply clean your bottle with a mixture of hot water and soap and use the S'well bottle brush to scrub inside. The handle is made of bamboo and 18/8 stainless steel and comes with a removable head that can be easily pulled off from the top of the handle. The brush is made to fit in all S'well bottle sizes for easy cleaning.