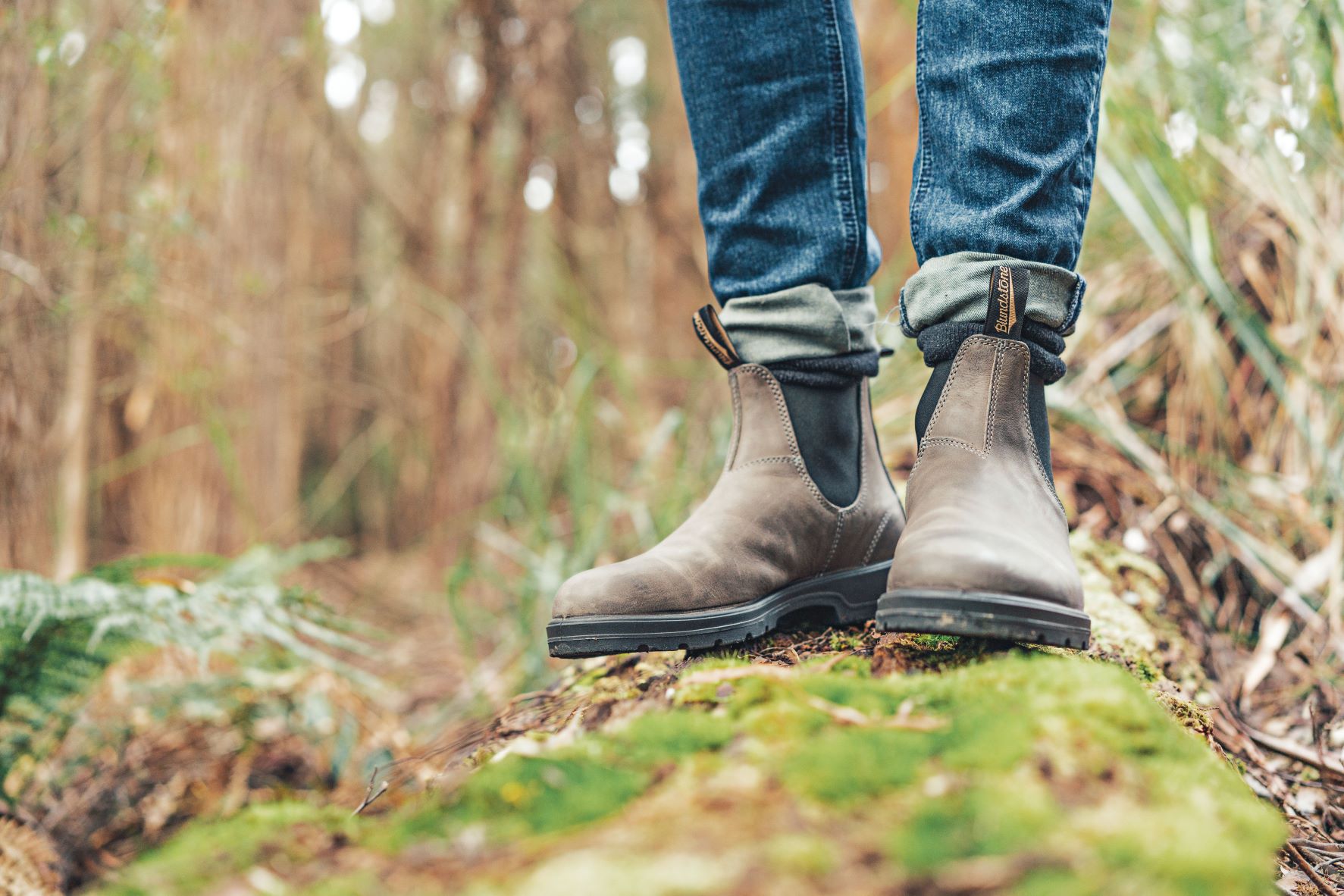 One of the easiest ways to freshen up your fall outfits is with a new pair of boots. Whether you're looking for a sportier style to match your active lifestyle, a fashion-forward look to go from day to night, or a comfy pair for casual weekend wear, we've got you covered. Read on to get the scoop on the hottest boots for fall 2022 to add to your closet now. 
Trend: Ugg Boots
A favourite of celebrities like Kendall Jenner and Emily Ratajkowski, the Ugg boot is the perfect cozy choice to keep your feet toasty on chilly fall days. Originally worn by surfers in the late '70s to warm up after early-morning sessions, they're designed with soft sheepskin and known for their iconic slipper-style shape.
UGG Women's Classic Mini II Boot
With the classic Ugg shape and sheepskin lining, this version features two new updates, including stain-and-water resistance and a lightweight sole to increase cushioning, durability and traction. Hitting above the ankle, these cute fall boots pair with everything from jeans to leggings, making them a fall must.
Trend: Chelsea Boots
Originally designed as a work boot in the 1850's, Chelsea boots gained instant popularity back in the day thanks to being spotted on Queen Victoria. A trademark feature of this boot are the pull-tabs that allow you to easily slip them on. Today, these trendy fall boots have been spotted on everyone from Brad Pitt to Lily Collins.
Blundstone #585 Classic Boot in Rustic Brown
Incredibly durable and feather light, this classic fall boot has a rustic, yet refined style. Crafted in a premium water-resistant leather, inside is a comfortable and removable footbed, and they're ergonomically designed so you can wear for hours at a time. Perfect for long days outdoors or casual everyday wear.
Blundstone #1306 Dress Boot in Rustic Brown
Designed to look more beautiful with age, these Chelsea boots are made with water-resistant leather that moulds to your feet the more you wear them, and feature double-stitched strength for durability. Offering excellent support and all-season protection, with an over-the-ankle height, they're easy to dress up or down (think slim fit jeans or a knee-length dress), and offer all-day comfort.
Trend: Snow Boots
Comfort is king this fall and snow boots not only provide shelter from the elements, but keep your feet feeling ultra-cozy. From the mountains to the slushy city streets, a pair of durable, waterproof boots will easily transition from fall to winter, and keep you stylish while you're at it.
Sorel Men's 1964 Pac™ Nylon Boot
Trudge through rain, snow or sleet with these ultra-tough, snow-ready winter boots from Sorel. Featuring a waterproof nylon upper and seam-sealed construction, they include fashion-forward Sherpa snow cuffs on the inner boot and a removable felt inner boot for easy washing. Wear during outdoor winter activities or as you embrace the chilly city streets.
Trend: Hiker Boots
A seamless combination of function meets fashion, hiker boots offer the best of both worlds. Seen on the streets as a style statement with fans including Blake Lively and Drake, depending on what boot you select, they're even practical enough to wear on outdoor trail adventures.
Sorel Women's Hi-Line™ Hiker Boot
Featuring a classic silhouette and minimal design, these hiking boots are crafted with waterproof leather and a flexible footbed for consistent comfort. A lightweight, but sturdy sole provides durability, while the red laces add a pop of colour.
A hiker-sneaker hybrid boot that will keep you looking sharp even through rough conditions. Featuring a waterproof leather and suede upper with a waterproof membrane construction, rainy weather doesn't stand a chance. The EVA footbed offers comfort, while the moulded rubber traction grips to prevent slips.
Trend: Timberland Boot
Originally released in 1973 as a working shoe, fast-forward to today and this shoe is synonymous with cool, with fans including Rhianna, J. Lo and Jay-Z. Aside from being a fashion statement, Timberland boots are seriously durable making them a smart pick.
Timberland Men's Icon 6-Inch Premium Boot
The original Timberland boot is a fan favourite for a reason, whether you sport them while working in your garage or wear them to a basketball game. Featuring the brand's exclusive anti-fatigue technology for all-day comfort, they're crafted in premium waterproof leather with a seam-sealed construction and rugged lug outsoles. Sturdy and dependable, these mens fall boots are made to last.
Trend: Dr. Martens
The origins of this shoe date back to 1901 as a boot for the working class, eventually becoming a symbol of counterculture in the grunge and punk rock world with British musicians including Pete Townshend of The Who, The Sex Pistols and The Clash wearing them with pride. Today the pop-punk fashion trend is back with these black fall boots seen on stars like Dua Lipa, Olivia Rodrigo and Willow Smith.
Women's 1460 Pascal Virginia Boot
Effortlessly merging fashion with comfort, this trendy fall boot is made with a soft, fine-grained Nappa leather on the brand's iconic Dr. Martens AirWair™ bouncing sole for good abrasion and slip resistance. The upper and sole are sewn together in a heat-sealed z-welt stitch, for serious durability. Pair your Docs with all of your fall outfits — from weekend wear to going out looks.
Check out our Boot Shop to browse our complete collection of stylish fall boots for women, men and kids.