"Modern styling that conjures speed, progression, and experience. Materials that perform. Simplified garment selection. And an aced first impression anywhere in the world."
In the short time since it's launch in the late '80s, Napapijri has swiftly grown to exist today as a diverse activewear company that delivers both comfort and quality with each product they create. The company was first established in Quart, located in Northern Italy, as a multi-purpose backpack and bag manufacturer whose target market consisted mainly of those who live to travel the world.
We're busy getting ready for the new collection reveal! Take a behind the scenes peek at our AW14 photo shoot! pic.twitter.com/UY1aIrnTi8

— Napapijri (@Napapijri) July 11, 2014
The name of the brand tells the tale of where the company's roots lie, as Napapijri is derived from the Finnish word meaning "Arctic Polar Circle". The name was carefully selected to represent the adventures of explorers on early polar expeditions. The Norwegian flag is also included on each and every product to pay homage to Napapijri's carefully developed brand identity. With a central focus on technical quality, each collection is designed with the wandering spirit in mind. The brand was born to provide comfort and functionality for travellers, allowing them to thrive in extreme weather and unpredictable terrains.
After more than 25 years, the brand's initial focus on technical quality still remains as the driving force behind the adventurous company. When expanding their product range to include everything from versatile outerwear to their signature travel bags, the Napapijri team travelled the world to gain first-hand experience in the types of climates their consumers are likely to encounter. The brand no longer caters solely to the thrill seekers and arctic explorers but also to the everyday person who values quality and versatility when it comes to activewear. Napapijri continues these research journeys today to ensure that their products will always keep you prepared and comfortable, whether you're running errands on a rainy day in Toronto or exploring a rainforest in Costa Rica.
Napapijri is currently exclusive to Sporting Life in Canada and is available both in stores and online.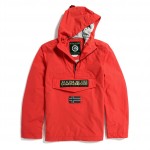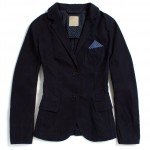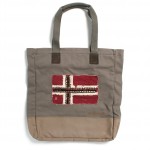 ---
Napapijri Display @ 2665 Yonge St. Store