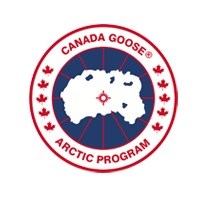 "Products driven by function and always delivering on the promise of what they've been designed for"
You could call it the little parka that could, but that wouldn't be the whole story. Sure Canada Goose has conquered the world with their down-filled jackets, spotted everywhere from New York City to Shanghai and the Arctic, but for this unofficial Canadian ambassador, brand success is as much in the outerwear as it is in the genes. For president and CEO, Dani Reiss, it's a family affair. Since joining the company in 1997 and taking the reigns of the business in 2001, Reiss has not only continued what his maternal grandfather started in 1957, he has taken Canada Goose soaring to new heights, pun intended. In fact, Reiss is the one to reference flight when we had a moment to catch up with the dynamic executive. "I'm inspired by travel; not necessarily just the destination, but the journey – I often get my best ideas when I'm looking out the airplane window," he says.
Some of Reiss' best ideas to date include the move to produce only under the name Canada Goose (the company had previously been called Metro Sportswear) and to remain made in Canada. "It would be easy to move our manufacturing offshore, it would certainly be cheaper, but then what would be the difference between us and any other apparel company," he queries. "We're a creative-driven company with a unique perspective, that different way of looking at things has been a big part of our success. By keeping production in Canada, we've created jobs, become a champion for local manufacturing and we've built Canada's largest apparel manufacturing infrastructure," says Reiss. "I'm extremely proud to be able to say we've built the largest, most recognized global apparel brand that is made in Canada."
In addition to being one of the world's leading manufacturers of extreme weather outerwear, Canada Goose also demonstrates great corporate responsibility by partnering with The Conservation Alliance and Polar Bears International. "A lot of companies seem to just be waking up to the idea that doing good is good for business, but for us it's always been a part of who we are and what we do," Says Reiss. "It's baked into our business model." The brand has had a relationship with Polar Bears International (PBI), a non-profit organization dedicated to the worldwide conservation of the polar bear habitat, for many years and Reiss also serves as the Chairman of the Board. With two-thirds of the world's polar bear population residing in Canada, Reiss says, "We felt a strong connection to their cause, as our products and our company are intertwined in the iconic nature of the northern landscape." To help support the organization, Canada Goose created the PBI Collection, and a portion of all PBI jacket and accessory sales go back to the organization, which gives people a unique way to help protect the polar bear population and habitat.
And don't forget the aptly named "Goose People", a diverse group of global ambassadors – adventurers, athletes, scientists, and artists. "All of whom embody our values and lifestyle, stand for something bigger than themselves, and inspire others through epic adventures and accomplishments," Reiss enthuses. "They're people who dream big dreams and take big swings, in whatever way they choose, no matter where they live or play around the globe." The same can be said of Reiss who seems to be as equally passionate about responsibility as he is adventure. "I try to get to the North every year, especially Churchill, MB, and those trips have definitely impacted the way I think," he says. "One of the most memorable experiences though was spending New Years in a tent in the interior of Antarctica a few years ago."
The brand shows no sign of slowing down with rapid growth both nationally and globally, fostered certainly by a commitment to innovation. The newest development, available at Sporting Life, are Technical Shells made out of a fabric created by Canada Goose called Tri-Durance HST™. It is waterproof, windproof yet still breathable, as well as flexible – it features a four-way stretch. Unlike other hard shell fabrics that used to dominate the market, Tri-Durance HS has a surprisingly soft hand-feel. "The feedback we're hearing from customers is that this truly is category-breaking," says Reiss proudly. "It works perfectly with our HyBridge® Lite products to provide warmth and wet-weather protection, but on its own, it's an unbelievable rain-jacket to wear anytime of the year."
The innovation doesn't stop there. "I want to keep doing what we're doing and that is bringing the brand of Canada to the world," Says Reiss. "We've got so many ideas and plans for the future, our only challenge is how to get there in the right – and authentic – way. I'm not interested in slapping our logo on any product out there just because we can. We'll continue to focus on making the best products in their category. We want to stay relevant for a long time, by being a brand that people around the world respect, and one that Canadians are proud to call their own."