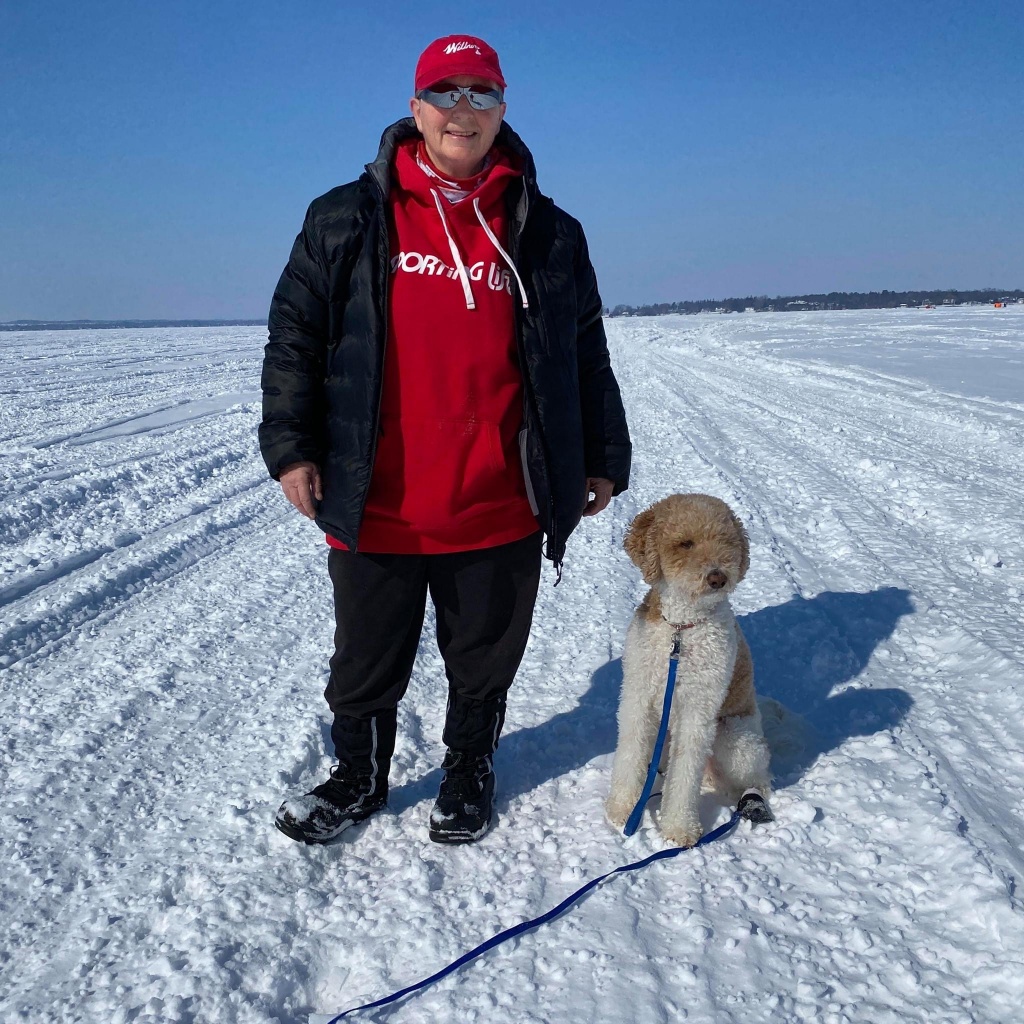 We're proud to have so many incredible women be a part of the Sporting Life family, including Paula Roberts, Director of Logistics. As part of our International Women's Day series, we spoke to Roberts about this important day, who told us she always tries to bring a positive energy into the room, and believes in leading by example.
What does International Women's Day mean to you?
It's a chance to acknowledge women — past, present and future! Teaching younger women how to be empowered and reach for their goals.
How are you celebrating International Women's Day?
I will look forward to all the acknowledgements of women which will be shared by many people. 
How can we make "every day" International Women's Day?
As women in industry we need to support each other and help each other grow and succeed, this should always be front of mind! As women we need to lead by example for the next generation to show them how to flourish and help others.
Who inspires your style?
My style has been inspired by a lot of leaders over my career. I try to take the best and strive to incorporate it into my daily activities, and note the worst and push that out of my behaviours! It boils down to the 4 F's, Firm, Fair, Friendly, Fun! That's how I try to approach career and personal life.
What is your proudest achievement at Sporting Life?
I'm proud of building a strong team who look after each other and support each other to help push the company to greater achievements. Watching the team begin to take ownership and improve the way we support the company.
Who is the biggest female role model in your life, and why?
My mother! She always taught my sister and I to be independent and able to support ourselves. She pushed us to get an education and strive to achieve our potential. She also taught us the importance of family and supporting each other. Family isn't just blood, it's the people you bring into your circle who become family.
For those who know you best, what are three words they would use to describe you?
​​Determined, motivated, and supportive.
How do you bring that "girl power" energy?
I always try to bring a positive energy into the room. You never know what someone is battling personally, so being upbeat may be the lift they need to help get them through the day.
​​What are some ways you're making a difference in the lives of the women you know?
I always try to challenge and encourage them not to be satisfied with the status quo, how can we improve, how can we do better, how can we go up a notch? Encourage and support however and whenever I can.
Do you have any hobbies that fulfill your passions?
I'm involved in dog sports which has brought a whole different perspective and group of people into my life. Teaching dogs to perform in sports certainly takes patience and positive reinforcement! I'm also passionate about cars, motorcycles, and cooking!
What are some words of wisdom you would tell your younger self?
Be patient, focus on the positives, celebrate even the smallest accomplishment as many small ones add up to larger wins.
For more spotlight stories, read along under International Women's Day and follow us on Instagram @sportinglifeca.