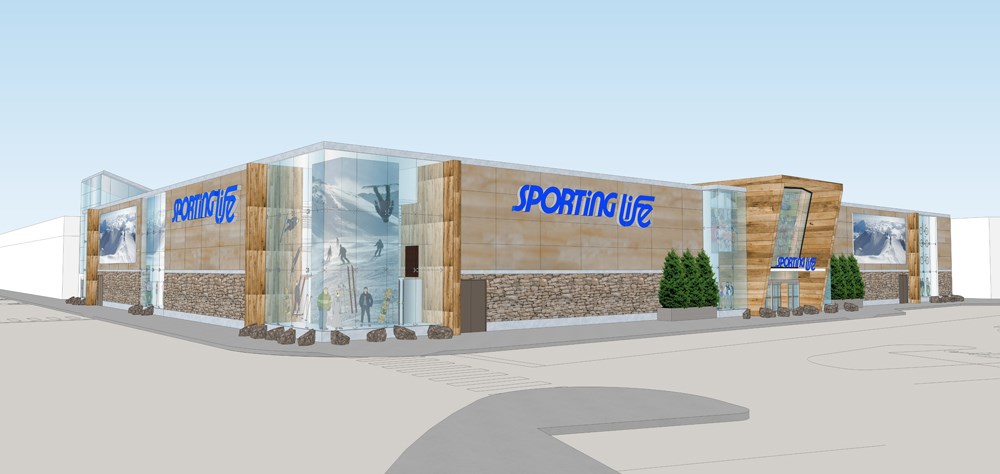 Canada's most prestigious sporting goods, lifestyle and "fash-letics" retailer Sporting Life announces its first Western Canadian location as part of a national expansion.
On October 20th 2016, Sporting Life will open a 44,000-square-foot Hillcrest Mall location. Blending the best in fashion and the best in sport, along with its signature customer service.
"It's very exciting bringing the Sporting Life story to these new markets," says John Roe, Director of Marketing and Advertising at Sporting Life, "Sporting Life is a home-grown Canadian success story with no one quite like us in the industry. We pride ourselves on exceptional customer service in every store."
The new Sporting Life store will offer shoppers fabulous fashion – casual and sport, footwear and athletic gear. Brands like Canada Goose, Arc'teryx, Spyder, Hugo Boss, Rossignol, Barbour, Ralph Lauren, The North Face, Asics, Nike, to name a few will be available. Sporting Life is known for their ability to choose brands and styles that marry fashion with sport and lifestyle to create a high-end look that is also durable, athletic and technological.
Items from bike, ski, snowboard and racquets can be found and also fashion and footwear for athletic or casual needs plus so much more.
"At Sporting Life we embrace sporting lifestyle like no one else," continues, Roe. "We like to offer our customers an over the top shopping experience where they can get outfitted from head to toe for their entire family in one store where customer services and high-end quality brands are our mission."
Sporting Life, famous and successful because of its excellent customer service was founded in Toronto in 1979, and still managed today by co-owners Patti Russell, Brian McGrath and David Russell, as well as many of the long term original store employees.
"It's an exciting time for us at Sporting Life", says David Russell Co-Founder of Sporting Life.  "In 2012 we became partners with Prem Watsa and Paul Rivett of Fairfax and this has allowed us to fulfill our ambition of having a small exclusive group of stores across the country in first class locations in great Canadian cities where people enjoy the lifestyle our Toronto customers embrace."