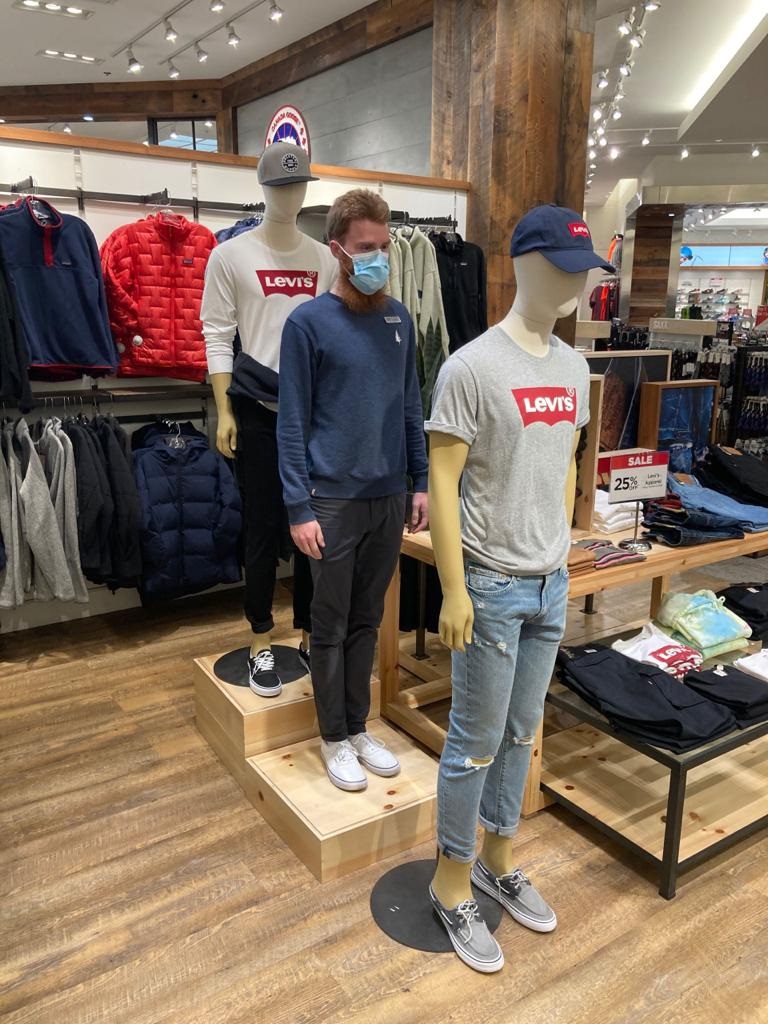 Jake, Men's Soft Goods Manager at our Sporting Life Market Mall location, shares his top 3 gift picks for the holiday season. Here's what he chose:
Mountain Hardwear Yumalino Active Pant
Honestly, I was tempted to pick 'Mountain Hardwear pants' in general because we have so many fun options for everyone, but I guess I'll just pick one.
These pants are fleece-lined, and have a four-way stretch fabric that's very durable. For anyone who wants a do-it-all pair of bottoms for winter, these are the pants to look at! The high-loft fleece on the inside is soft next to skin and incredible warm, plus the stretchy fabric on the outside offers a fair amount of wind-resistance. Great for sitting in a cold hockey rink, an evening at the ODR, a snowshoe jaunt through the wilderness, or even just a comfy pair of pants for getting out walking the dog. Most people have a jacket to keep their torso warm, but people rarely think of their legs! Unexpected warmth and comfort are lovely gifts to give in the middle of brutal Canadian winters.
If you want the best of the best in outdoor winter traction look no further than Kahtoola MICROspikes. An all-metal lower portion means no breakable materials underfoot, and means that on hard-packed snow and ice anywhere outdoors you can be stable and secure. My own personal pair of these has lasted me over seven years of use and abuse and still (after a quick wash in the sink) look as good as a brand-new pair.
I often say that this is the best gift I ever bought my mother, and I bought it for myself. This ultra-lightweight GPS/Satellite communicator allows sending and receiving text messages from anywhere in the world, and means that anyone venturing to areas outside of cell reception can be in contact with loved-ones back home. It also allows navigation, weather information and updates, and location sharing. Last but not least it has the ability to summon emergency services in the most dire of situations – and speaking as someone with personal experience using the 'SOS button' – that gift of knowing you can always be reachable is unparalleled.
Garmin inReach devices do require an active subscription to access their 100% global satellite network for tracking, messaging, and SOS, but they can start as low as $15 CAD per month.
All these items allow any kind of outdoor user to not only be comfortable outside in the winter (or all year-round in the case of the inReach Mini), but to also be safe. Outdoor recreation looks different in Canada compared to lots of other places in the world. Our days can be short and viciously cold, but the rewards for being able to get outside can be immense. Giving gifts that allow people to get outside and stay safe will always top my list.
To buy items like these and more, shop our Holiday Gift Guide this season, available online (remember to place your order by Dec 17th and receive your gifts by Dec 24th) and in stores (did you know we offer 2-hour pick-ups?!).