Save The Duck is a 100% cruelty-free, animal-friendly outerwear company that we're so incredibly excited to carry as part of Sporting Life's family of brands.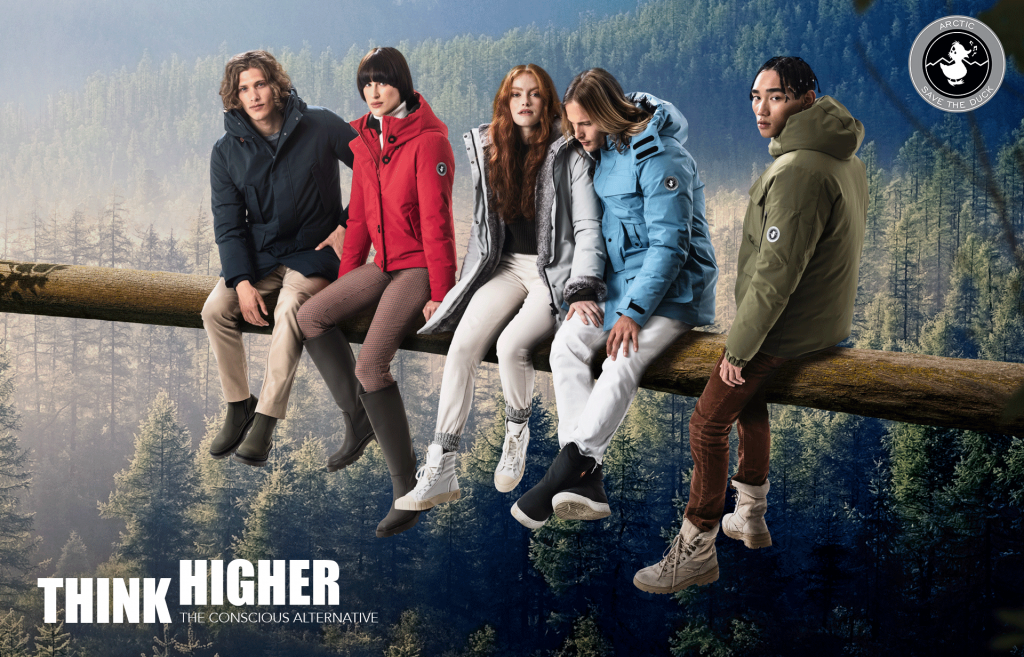 The brand has been around since 2012 and has always been about protecting animals, and creating high-quality products while avoiding the use of any material that is made from an animal. While the brand started with ducks in mind, it has since evolved to introduce measures into their business that protect the earth and the people who make their garments. For example, each year they donate 1% of their turnover to companies that take care of the planet, and they ensure everyone working in their supply chain has their rights protected and are paid fairly.
When it comes to sustainability, they have big plans for the future. As a B-corp company, which means they are among a group of new businesses that balance purpose and profit, they are committing to reaching Net Zero by 2030, well before the goal of the Paris Agreement of 2050. They reevaluate each year by keeping track of the GHG emissions they generate and look at how they can minimize this impact through a reduction plan.
Sustainability is also locked into the DNA of the way they create apparel. They practice circularity, which means they are always looking for ways to recycle textiles back into other apparel without degrading quality.
Speaking of their apparel, they always try to integrate different values and points of view into each of their collections. All of their raw materials are produced in China, close to sites where their jackets are manufactured. Then, everything is shipped over by sea to minimize CO2 emissions along the way.
You don't want to miss some of their top pieces including:
As a premium outdoor brand, Save the Duck focuses on creating iconic pieces that give consumers choice — whether you want a good looking functional piece, or something that streetwear fans will rave over — while always keeping biodiversity in mind.
Shop the full collection here.