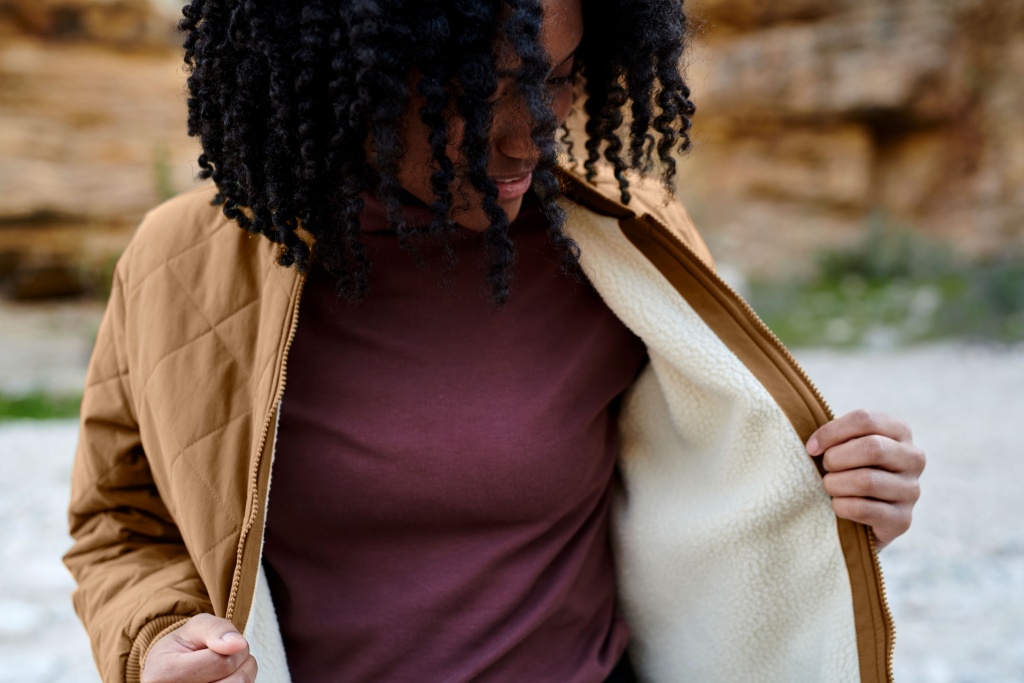 Each year, 85% of textiles produced are wasted. With climate change and sustainable apparel top of mind for society, many companies are looking at how they can make an impact. The North Face, which has been around since 1971, is leading the way and setting the industry standard for what it truly means to be a sustainable brand while protecting our environment and the outdoor spaces we love.
This comes as no surprise. Since the brand's inception, the original founders were already concerned about keeping products out of the landfill, which is why they became one of the first apparel companies to introduce a lifetime warranty.
A focus on eco-conscious lines
Since 2019, The North Face has introduced eight new sustainable product lines. That's no easy feat. To help ensure sustainable creation is incorporated into more of their products, the company launched its Renewed Design Residency program, which is a bi-annual workshop where their designers learn strategies and techniques that weave the principle of circularity (considers the reusability of products and materials) into their work.
One area the brand is leading the charge is in fleece innovations. They have increased the amount of recycled plastic in their polyester fabric using water and soda bottles. This helps to reduce the dependence on fossil fuels while using materials that already exist.
Want to see it in action? Tried and true pieces like the Cragmont Fleece are made with recycled material.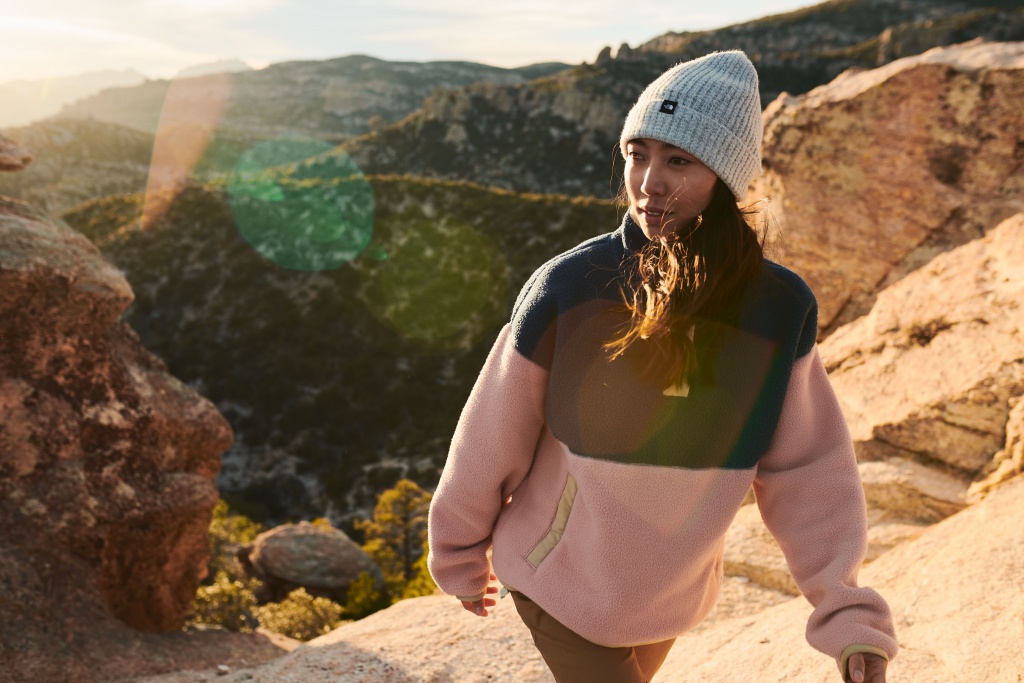 Sustainable collections at The North Face
The North Face's ThermoBall line, which is one of their largest product lines, has recently been reinvented with recycled materials. The ThermoBall line features popular outerwear including jackets, hoodies, vests and even footwear. Big changes like this enable the company to create sustainable change at scale.
They also had a Bottle Source collection that used recycled bottle sources from three national parks, with $1 from each piece supporting sustainability projects like bear-proof recycling bins and reusable water bottle filling stations.
Check out the latest The North Face products for kids, women and men.
Partnerships for change
Second to oil, the clothing and textile industry is the largest polluter in the world. Textile waste, or the waste created during the fiber and clothing production, or consumer waste, is a challenge that many companies are trying to address individually. The North Face has taken it a step further by creating partnerships that help propel shared sustainability goals and make it easier for consumers to make eco-friendly purchases. One impactful partnership they have created is with the Textile Exchange which has set a precedent for new and progressive industry standards.
In 2012, The North Face initiated a partnership with Textile Exchange, a global sustainable apparel industry non-profit and Control Union Certifications to create the Responsible Down Standard. This standard, which officially launched in 2014, is the most comprehensive third-party certified animal welfare and traceability standard for down available for use by any company. And it's making an impact. More than 80 brands from the outdoor, apparel and home industries have already initiated certification for their supply chains!
The future of sustainable textiles
In 2018, both the UN and the U.S. government released climate reports pointing to severe economic and humanitarian crises by 2040 as a result of climate change. The North Face has pledged to protect the places where we live, play and operate, as well as continue to evolve the way they make their products through a socially responsible supply chain. If you're looking to make sure your purchases are eco-conscious, you know where to start!
See what's new at The North Face.
Written by: Déjà Leonard