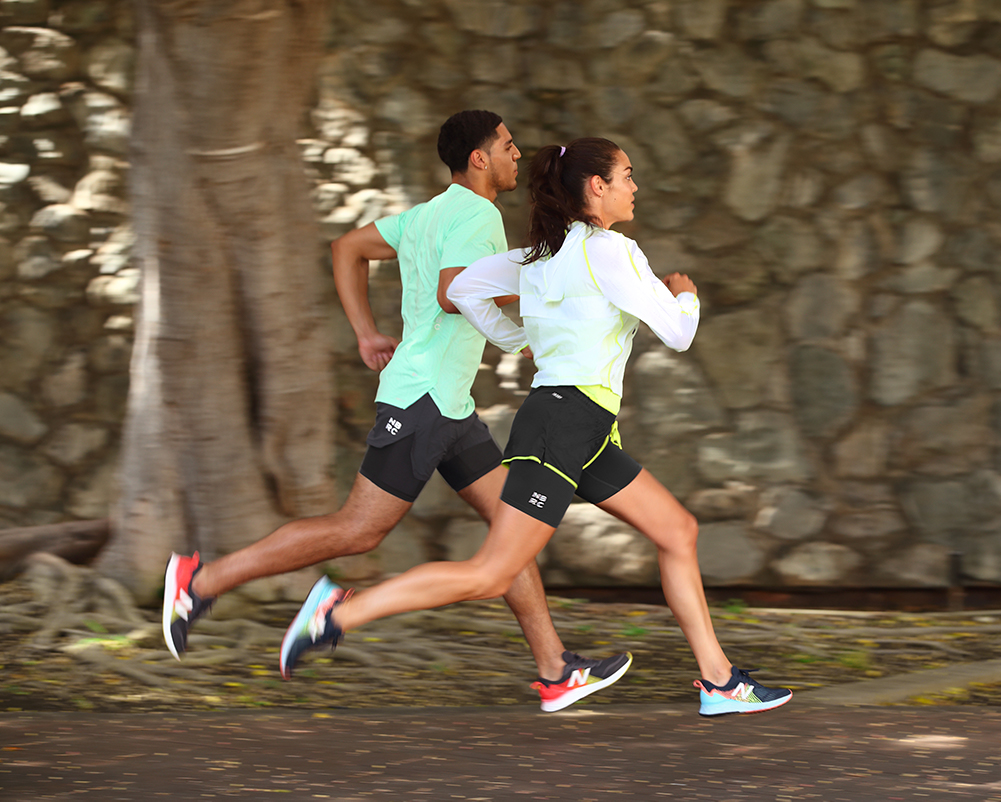 Whether you've just picked up running or are a seasoned vet, there is one thing many runners all have in common. As time passes, motivation can wane, and you might find that you've hit a wall.
So, what can help drive you to keep going? Check out these five running apps that can help you keep track of your progress, connect with other runners and find new (and fun!) ways to stay accountable.
Nike Run Club
If you usually run with your phone, you'll probably love the Nike Run Club app. It features tons of guided runs ranging in speed and length, and you can connect the running app to Nike Training Club to create well-rounded coaching plans. There are also some meditative runs created in collaboration with the mindfulness app, Headspace, to help you connect your mind and body while you run.
Strava
If you're looking to connect with other runners, cyclists, and swimmers, build your own club or join community challenges, the Strava app is for you. It shares your activities to a feed where your friends and followers can cheer you on by leaving comments or giving you props for a great run. You can also attach pictures and captions to each of your activities to share more of your story. To keep you motivated, check out how other runners performed on popular segments of your route.
Bonus: leave your phone at home by connecting the running app to your SUUNTO or Fitbit fitness monitor.
Asics Runkeeper
Asics Runkeeper is all about keeping track of your progress and reaching your running goals. You'll get access to expert plans developed by the ASICS Institute of Sport Science to help you train for a 5K, 10K, half marathon or full marathon. The app can easily build a running schedule tailored to your abilities, goals and how often you want to hit the pavement. Data nerds will love the detailed stats and graphs the app creates to help you track your performance and see your improvement over time.
adidas Running App by Runtastic
Focus on a specific goal with the adidas Running App by Runtastic. Set a personal running goal based on distance, duration, frequency, and target date (like your next virtual race!). Need a bit of motivation or support during your solo run? Just turn on the voice coach feature to get audio feedback during your run.
Couch to 5K Trainer
The Couch to 5K Trainer is perfect for beginner runners and for those who don't have a ton of time to dedicate to running. This app has an eight-week training program that includes a virtual coach, and like the name suggests, will help get inexperienced runners from the couch to running at 5K in just two months! If you've stopped and started running a few times now, this app will help keep you on track with its proven structure that keeps runners from giving up so they can meet their challenges. Don't forget to link it with your Fitbit!
Staying motivated can be even more complicated these days. Paired with a fitness tracker, these running apps will be sure to help you meet your goals, and maybe even make some new, social distancing friends in the process. Let's go!
Story by Déjà Leonard
---
 Top Fitness Monitors