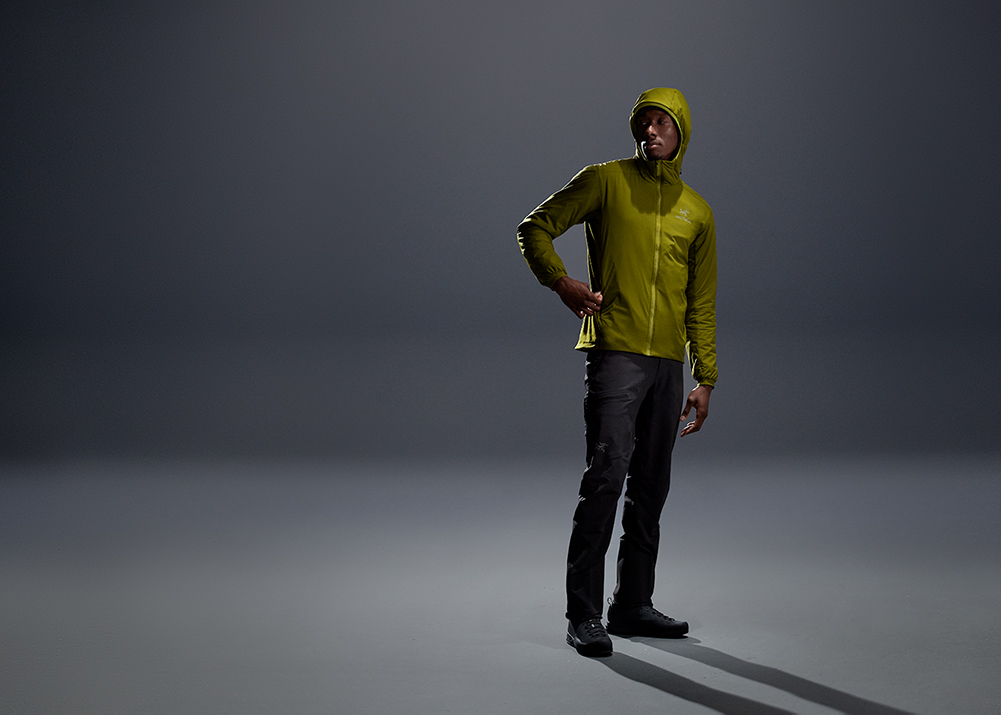 With COVID-19 restrictions still in place, more people will be looking to explore the outdoors, invest in outerwear that they can wear on their adventures and will last for years to come.
When we think about longevity and versatility, we think of Arc'teryx. The Canadian high-performance outdoor company has been making quality gear since 1989, easily winning over the outdoor audience with their thoughtfully designed apparel, outerwear, and equipment. More recently, they've hit a chord with the fashion and celebrity crowd — Canadian rapper Drake is often spotted wearing the brand.
So how does an outdoor company come to create pieces that are beloved by both the technical and fashion worlds? They start with solid core products that have grown in popularity and are routinely updated to keep up with changing preferences.
Sporting Life had the opportunity to chat with Tanya Hall, a Senior Designer at Arc'teryx to talk about the evolution of the classic Atom LT Hoody. Hall, who'll be celebrating 20 years with the brand in November, took us through the design process and the upgrades Arc'teryx has made to a fan favourite style.
Sporting Life: Why this Hoody and why now?
Tanya Hall: At the time of its inception, there wasn't really anything like the Atom LT on the market. Insulated products tended to be bulky, they didn't have stretch and they had really low air permeability which made you overheat pretty fast once you started moving in them. So, our design team saw an opportunity to create something different and had the idea of combining a mechanical stretch shell with synthetic insulation and lining with a stretch fleece side panel. The idea was that it would provide warmth from the insulation package but then with the stretch side panel, it improved the ventilation and freedom of movement.
What we ended up creating was an incredibly versatile Hoody that can integrate into many different activities in all parts of your life. It's really cozy, airy, and it's like wearing a hug.
SL: When you're designing something like the Atom LT Hoody what are your main considerations?
TH: Since we've launched the Atom LT, it has really become an iconic favourite and has many fans. So, my main consideration was not to mess it up! Really the challenge was to take something that was already awesome and try to make it better. Some things we were considering were longevity, sustainability and just real genuine value in the product.
It's also important to always stay relevant and fresh because fit preferences evolve over time.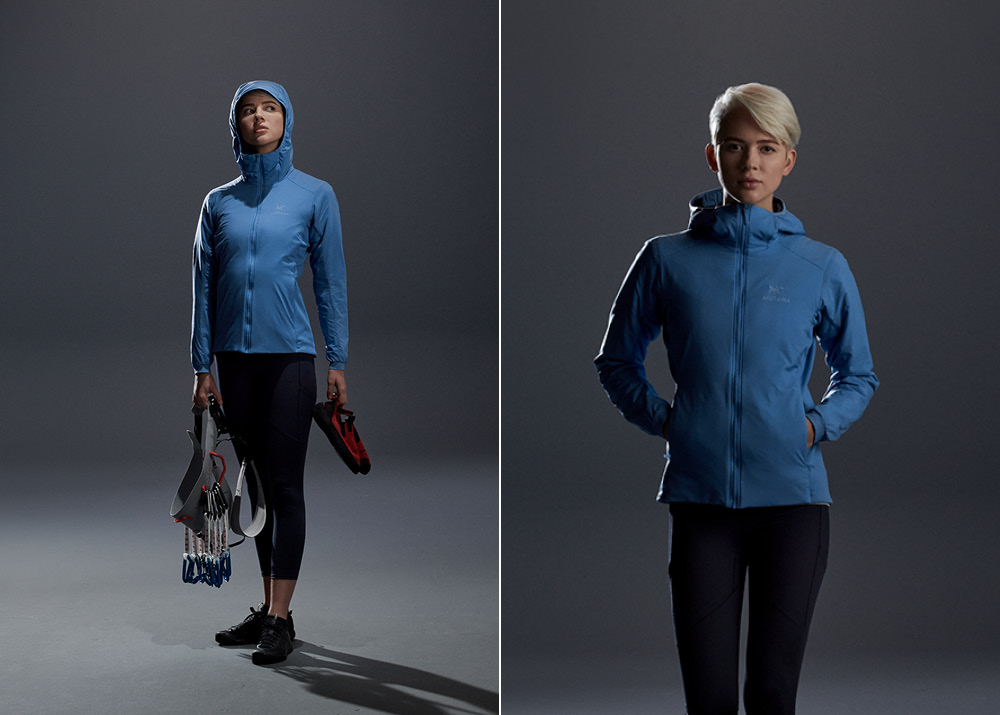 SL: What was your first step when you took on the role of designing this piece of outerwear?

TH: It really comes down to starting with the need: what are we using it for and what's its purpose? It launched in 2009, was redesigned in 2014 and this is its next redesign.

[Since this was an existing design], our first step was to research what was working really well and what could be improved. We considered feedback from our own experiences, feedback from our colleagues, our after-sales teams, spoke to customers a couple of times and warranty team to help inform our decision making.

There is always material advancement over time, so we want to stay on top of the latest and the best that's out there. With the redesign we saw the opportunity to improve the garment's versatility and incorporate some sustainability, so we ended up going with a whole new material package with our shell, our insulation lining and side panel.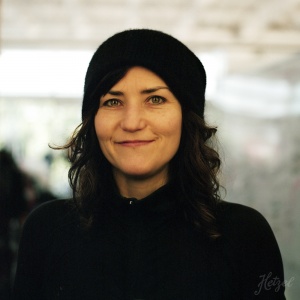 SL: How long did it take for your team to design this piece from start to finish?
TH: I think our official kickoff for the fall 2020 seasonal development calendar was mid-2018. The nature of revolving products is constant and always building on itself so we're always thinking about how to make something better.
It involves a lot of field testing when we're looking at our materials and making improvements there. We did a design concept and also tested out new features. It ends up being about a two-year process.
We also do all of our own internal development. We have pattern makers and sample makers that make all of our concepts and protos in-house so that when we've kind of perfected it, we then send that to a factory for them to replicate. Once we approve it, that's when the factory can start making it for us. A lot of other companies do direct development with factories, so they might send a sketch, the factory will make a sample and send it back, they make comments and there is a bunch of back and forth. We do it all in-house so we have full control over everything.
SL: Tell me a bit about the updates to the Atom LT Hoody since the last version?
TH: On our Hoody, we revised the hood to have a mini structured brim so it's cleaner and holds its shape better. We raised the collar on the women's version to be nice and tall so they could tuck their chin into it. Men's collar stayed at mid-height, under their chin, because that's the way they tend to like to wear their jackets.
We took feedback from our warranty team about how our cuffs had some failure points and tried to address that to help reduce issues in the future. The Hoody also has a more modern front and back, giving it a prettier crossover use. All of these changes have resulted in an Atom LT that is more durable, uses more sustainable materials, fits better, and has a longer wear and comfort range.
SL: What about the Coreloft™ Compact insulation — how does that work?
TH: It's 100% polyester and it's highly crimped. It's made through a special process that reduces the thickness of the material by 50% without reducing its insulation value by the same amount. It also contains CLO value — which is a warmth rating — even after a wash and stretches in both directions with great loft retention.
It's lightweight, breathable and thermally efficient so it's a really good choice for moderate to higher output activities.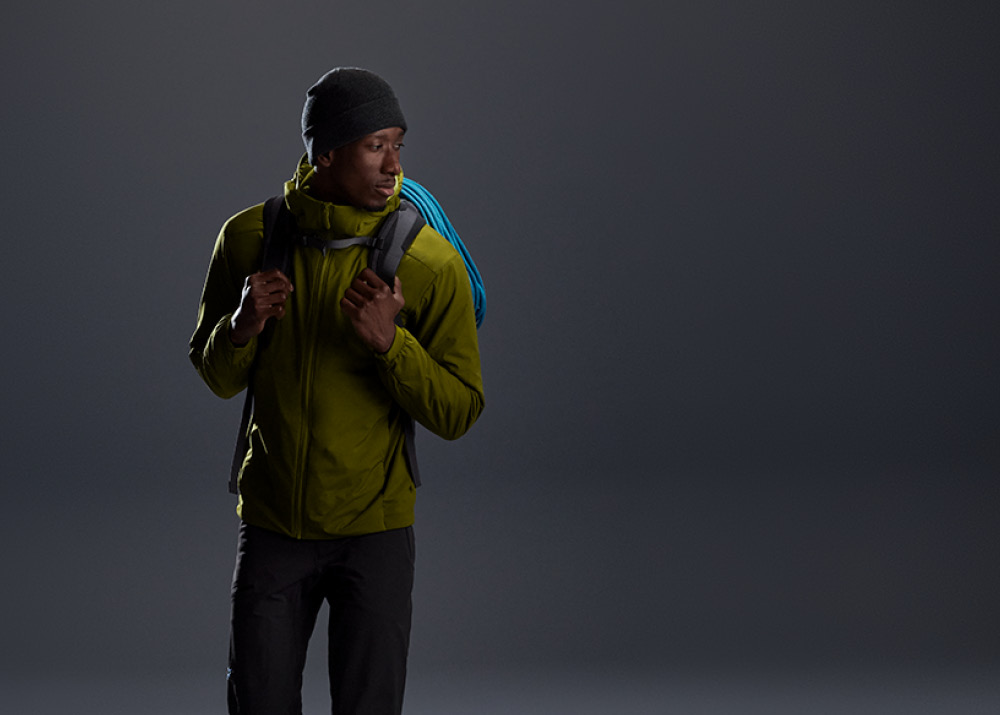 SL: Let's talk fabric. What are the pros of the Tyono™ 20 face fabric?
TH: This is a premium, lightweight nylon fabric with mechanical stretch and DWR finish. Mechanical stretch means that it's achieving its stretch without an elastane in it — it's just how the yarn is made and woven that you actually get stretch. It's just enough comfort stretch that it helps with durability because it can endure some snags.
It's also wind resistant, has light rain shedding capabilities, offers a really good balance of hand-feel durability, has a matte appearance and is quiet.
SL: From what I'm hearing, the Atom LT Hoody is quite versatile. What activities and conditions are the hoody most suited for?
TH: It can be worn across a range of conditions and output levels in warm, cool and cold conditions. From climbing, hiking, backcountry skiing and camping it can be worn as a mid-layer or stand alone. Really to and from mountains to your casual day-to-day gigs which is what makes it so versatile.
SL: Anything else the modern adventurer should know about the Atom LT Hoody?
TH: It's the perfect combination of light, strength, warmth, versatility and presence. It's a must-have for the multi-sport mountain adventurer. Your biggest challenge will be to choose which colour!
By Déjà Leonard
---