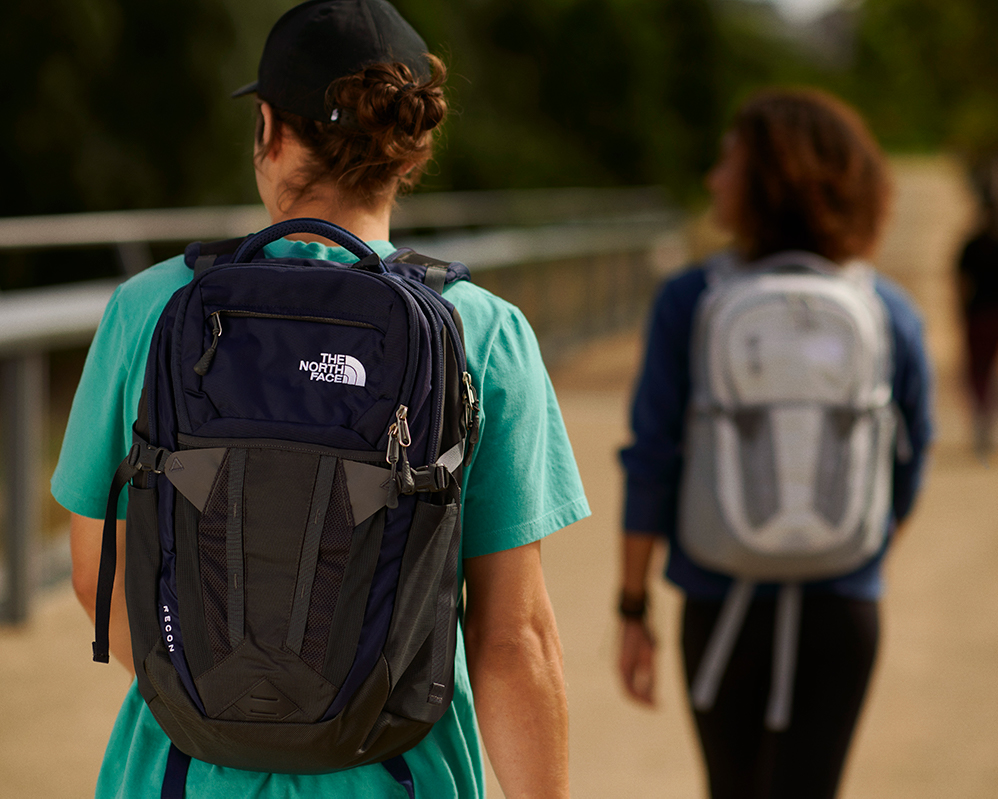 When it comes to Back-to-School shopping, one thing is for certain: a good backpack is key for the year ahead.
No matter if you have a youngster just heading off to elementary school, a teenager making the transition to high school, or a university student who'll be spending much of their time at the library, everyone needs a solid backpack.
There are so many great choices right now, but what should be considered when picking the right one?
For kids or parents, this is our essential guide to help make the decision easier.
Consider Where It Sits
Jennifer Quilty, a registered massage therapist in Ottawa, says the key thing to consider is spinal alignment. Proper spinal alignment will ensure the new backpack won't create or contribute to neck or back problems.
To check, look at the wearer's side profile. Their head should be stacked over their shoulder, the shoulder should be stacked over the hips, and their hips should be level. Quilty says a chest strap will help take the strain off your shoulders and distributes the weight of the pack.
"Both shoulder and chest straps should be worn at all times," she says. "Look for a bag with padding on the back of the backpack and straps to help it rest more comfortably. Make sure the straps are adjusted snug to the body. It's very common for people to allow the straps to get too loose which puts more strain on the shoulders."
Keep Your Technology Protected
These days it's less about lined paper and more about laptops, tablets, and smartphones.
Backpack-makers are thinking about technology with their designs — no matter the student's age. Young kids are more technologically savvy than ever, while older students need laptops and tablets to finish their assignments.
The Herschel Supply Pop Quiz backpack features a media pouch with a headphone port and a padded laptop sleeve. Need more space? Upgrade to Herschel Supply's Classic X-Large which has a 15-inch laptop sleeve.
Store Everything You Need
These days, backpacks are slim in design but big in size.
Take the Recon from The North Face, for example. The ultra-durable, 30-litre daypack has enhanced compartments and pockets, improved materials for all-day comfort, and two extended mesh water bottle pockets. You can even carry your bicycle helmet in the stretch-front stash pocket.
Another option is Patagonia's 28-litre Refugio. Not only is it technology-friendly (it has a padded laptop sleeve and a lined tablet sleeve), but also features a clean design with two main compartments that are large enough to fit everything you might need during the day.
In need of even more storage options? The Arc'teryx Index 15 backpack features a removable stash pocket that can hold valuables, a hydration bladder, or a tablet. There are also eight external loops that make it easy to clip on a water bottle or strap on larger items, like a camera tripod.
Don't Sacrifice Style
While it's important for backpacks to be both roomy and to fit well, students are in luck — you don't have to sacrifice style for substance these days.
The Kanken Backpack from Scandinavian brand Fjallraven hasn't changed its classic boxy design since the late 1970s and continues to be a hit with just about everyone. The timeless look is available in 13 colours and made for students of all ages.
For youngsters, Herschel Supply's Little America Youth Backpack is an idyllic combination of fun colours and durability. This mountaineering-inspired style backpack is designed for kids ages five and up and comes in two colours – pink and navy.
Whichever bag is right for you or your kids, we hope it fits well, looks great, and helps carry you through your daily adventures.
Story by Adam Stanley
---
Our Favourite Bags