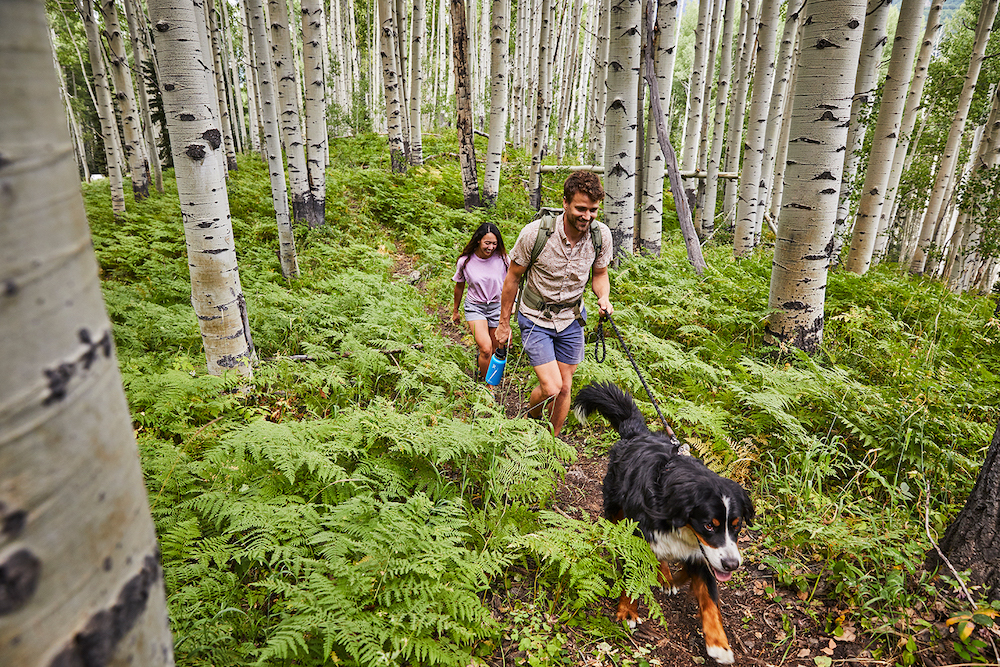 While we can't enjoy some summer sports due to the COVID-19 pandemic, one thing is for sure — getting outside to explore our great country is beneficial for both your physical and mental health.
Hiking is the perfect way to do just that.
"What I love about hiking is whether it's a trail in your city or a national park, it's very accessible to everyone," says Mary Anne Ivison, the co-founder of Ottawa-based hiking blog HikeAddicts. Ivison frequently hikes in the Gatineau Hills in Quebec and the Adirondacks in upstate New York. She and her co-founder, Vicky Castledine, have also both trekked to Mount Everest's base camp and up Mount Kilimanjaro.
"Whether you've just got running shoes or hiking boots, whether you're driving to a trail or just walking in nature, you can hike," she adds. "The biggest boom in the last three months (during COVID-19) has been people getting outside."
If you're looking at hiking as something to try this summer, here are five things you need to know to get started – other than just needing to take one step forward!
1. Get the Right Gear
Hiking, by definition, is the "activity of going for long walks," and you're not going to go for a long walk without a good pair of shoes. Ivison says having good shoes is very important as you get started.
"Trail running shoes are great, but the key is to find shoes with proper ankle support especially if the terrain is rocky or loose," she explains.
Check out Columbia's Vitesse OutDry Hiking Shoe. OutDry is a patented construction process that creates a waterproof breathable barrier. The Omni-Grip technology on the sole gives its user advanced traction for grip in any environment, and it's available for both men and women.
Once you've got the right features on your feet, Ivison says layering, even in the summer, is critical.
Some great layering options for 2020 are the North Face HyperLayer FD Tank Top and the Fjallraven Abisko Trekking Tight for women and the Black Yak Finn Top and Arc'teryx Gamma LT Short for men.
You'll be both stylish and comfortable on the trails with these performance pieces!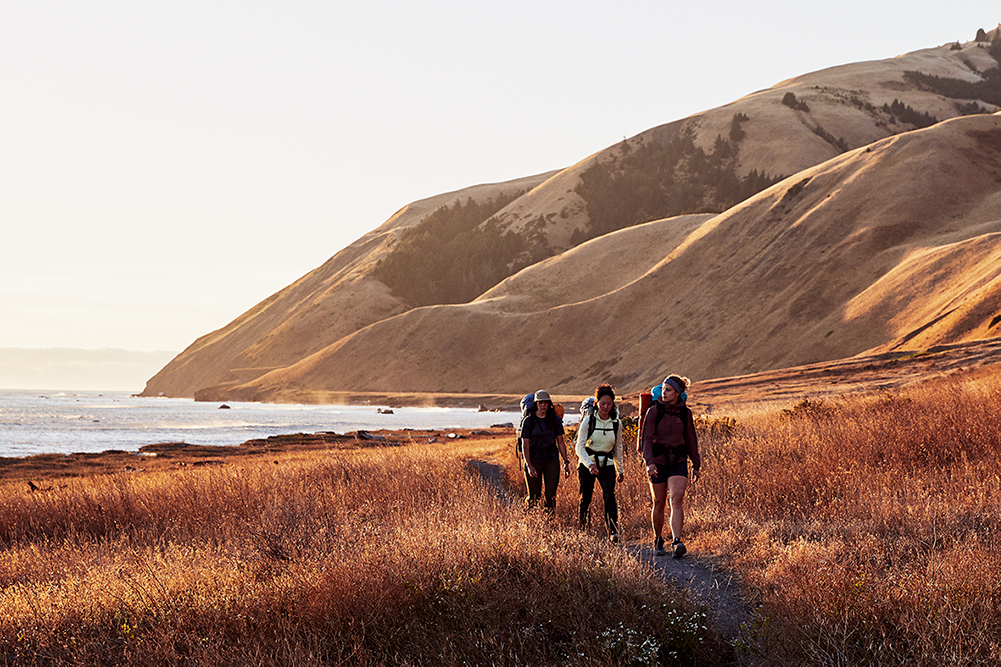 2. Stay Hydrated
When you're hiking remember: you're going outside to exercise, and things can be unpredictable out there. Ivison says preparedness is the most important thing when it comes to hiking, which includes packing enough water to stay hydrated through your hike – and any extra time you may not have accounted for.
"I have learned the hard way, way too many times, about not being prepared," she says with a laugh.
The insulated bottles from Hydro Flask come in a handful of different colours and sizes. One of our favourites is the 24 oz., which uses a TempShield double-wall vacuum insulation to keep your water ice-cold for up to 24 hours!
3. Do Your Research
When you're just starting to hike, it's important to find official maps, Ivison says. In Gatineau Park, she admits she sees people who are lost on a semi-regular basis. It's OK – everyone is learning! – but you can eliminate the concern by doing pre-research on official websites.
To get better prepared, use a backpack or a hip pack to carry your map, snacks, sunscreen, bug spray and first aid kit. Patagonia's Ultralight Black Hole Mini Hip Pack will keep your valuables safe with a key clip and a security pocket during shorter hikes.
"I would rather have a little extra weight and be prepared than not have what I need and be stuck out on a trail," says Ivison.
4. Tell a Friend
Safety is paramount when it comes to hiking, and that includes anything you can do before and after you arrive at your destination.
Ivison says she does approximately 90 percent of her outdoor activities alone, but every single time, she says, she'll tell someone when she starts and when she's safe. She also uses a GPS watch to send someone her location.
The Fitbit Charge 4 Fitness Wristband has a built-in GPS function plus a ton of other excellent fitness-tracking features that can help you not only track your health goals but where you are, too.
5. Think About the Environment
If Ivison can leave beginner hikers with one thing, it's to make sure they don't leave anything on the trail.
"There is nothing more infuriating than finding trash on trails because once you starting hiking and spending time in nature you fall in love with it and you want to protect it," she says.
So while having the right gear is important, don't forget to treat the setting of your hike with just as much respect.
Story by Adam Stanley
---
Hiking Essentials