—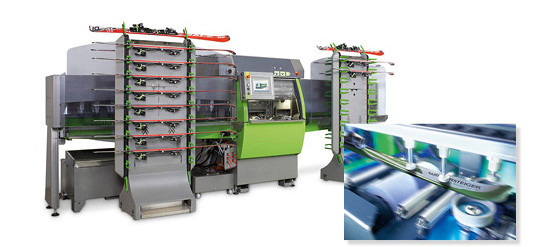 WINTERSTEIGER DISCOVERY S
FULLY AUTOMATED SERVICE SYSTEM
The Discovery S features a modular construction with the S module featuring stone grinding and ceramic disc edger. The Discovery has an 8 pair ski conveyer technology, as well as the highest quality edge finish with ceramic disc technology. The Discovery S boasts an output of 40 pairs an hour.
Available at our Yonge Street & Sherway Gardens locations.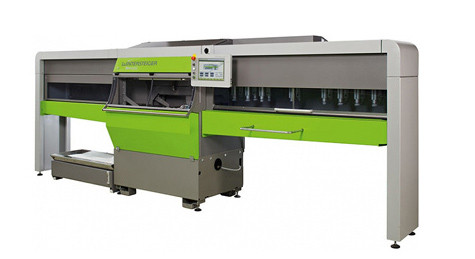 WINTERSTEIGER MERCURY
AUTOMATIC SERVICE STATION
Whether Race, Carver, All Mountain or Rocker, Mercury's automated service procedure allows 30 pairs of skis to be tuned to perfection every hour. Quick and efficient, the Mercury is perfect for a combination of processes – Belt, Stone, Disc, Polishing or Finish.
Available at our Collingwood & Ottawa locations.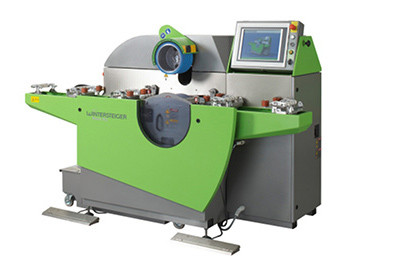 WINTERSTEIGER RACE MC
RACE SERVICE STONE GRINDING MACHINE FOR ALPINE, CROSS-COUNTRY AND JUMP SKIS
The Race NC offers a full set of features for both alpine and nordic skiing. Thanks to superior technology, easy handling and a compact size, the Race NC is establishing itself as a must-have for national skiing associations, manufacturers and professional race grinding specials.
Available at our Collingwood location.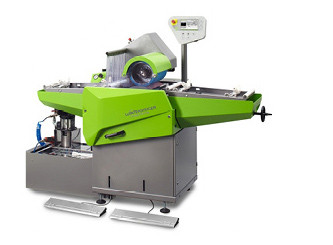 WINTERSTEIGER OMEGA RS 350
RACING STONE GRINDING MACHINE
A special feature of the Omega model is the grinding stone width of 350 mm. This gives efficiency because the stone is divided. This allows for pre-grinding on one half of the stone and then follow up immediately with fine grinding on the other half.
Available at our Markville & Ottawa locations.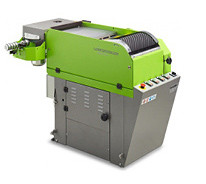 WINTERSTEIGER SIGMA
BELT GRINDING MACHINE
The Sigma is equipped with an automatic feed and a side edge grinding unit so that it is easy to work with and processes are more efficient. Whether you are pre-grinding, tuning, cold waxing, or polishing, the 350 mm x 2000 mm belts can be changed easily in just a few movements.
Available at our Markville location.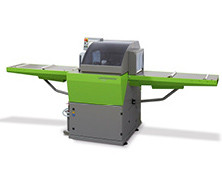 WINTERSTEIGER TRIMJET
EDGE GRINDING WITH WINTERSTEIGER'S SPECIALTY – CERAMIC DISC FINISH
The disc technology, which has become the industry standard for quality edge finish throughout the world, is the core of the Trimjet. You can expect a perfect grinding result which always remains exactly the same for both the side edge and the base edge.
Available at our Markville location.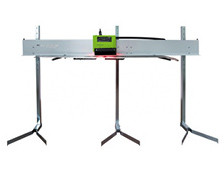 WINTERSTEIGER WAX FUTURE
WORLD CUP TESTED WAXING MACHINE
The Wax Future offers the highest level of "Racing" quality waxing results, using the latest in Infrared Technology. After the wax has been applied, the Wax Future penetrates the wax deeper into the base due to the infrared radiation – for perfect gliding properties over a long distance.
Available at our Markville location.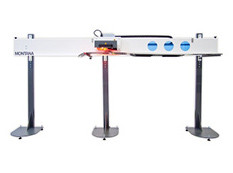 MONTANA RACE WAXER
INFRARED WAXING TECHNOLOGY FOR HIGH VOLUME
Like the Wintersteiger Wax Future, the Montana Race Waxer applies heated wax evenly and without contact by means of Infrared – this allows gentle, homogeneous and deep penetration of the wax without condensation production.
Available at our Ottawa location.