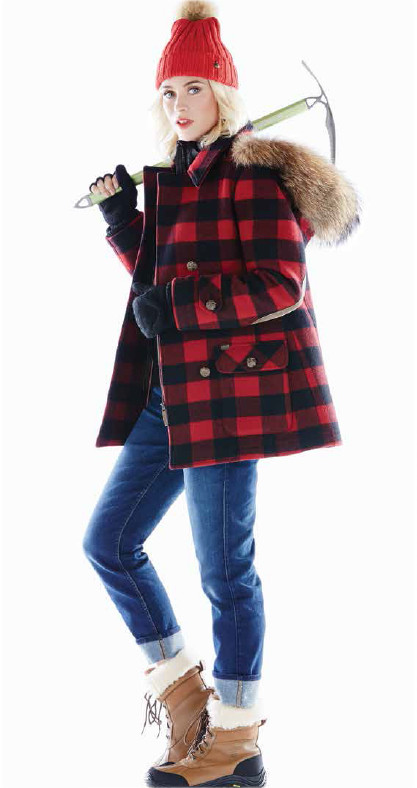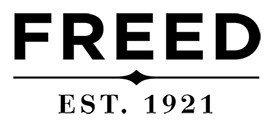 "FREED is a heritage brand created from the historic 93 year old Canadian garment manufacturers Freed & Freed International Ltd. based in Winnipeg, Manitoba.Today Freed and Freed stands as one of the few remaining Canadian, 4th generation, and family run businesses in the garment industry."
Marissa Freed is a fourth generation owner and current President of the company. Growing up in the industry, her father, Stephen Freed, educated her from a young age on everything from textiles to the every-changing marketing trends of the fashion world. With this extensive knowledge, it was Marissa's careful eye for luxury fabrics that led the brand to use eco-friendly English Tweed, made of pure virgin wool, in the current FREED heritage collection.
Proudly designed and manufactured in Canada, FREED is celebrated for creating luxury outerwear that place an emphasis on bold silhouettes and deluxe fashion textiles. Staying true to their heritage that began way back in the early 1920s, the brand combines a rich knowledge of tailored goods with key design elements and modern technology to create unique pieces that offer timeless style and durability.
Click Here to Learn More About the Heritage of Freed & Freed
---
Enter the Sporting Life & FREED Endless Winter Instagram Contest for your chance to win your own FREED coat by following these simple steps:
1. Follow both @sportinglifecan and @freedandfreed on Instagram
2. Take a photo of a "Winter Wonderland"
3. Post it to Instagram
4. Mention @sportinglifecan & @freedandfreed in your caption plus tag #endlesswinterSL
You will instantly be entered for a chance to win a FREED coat! There is no limit for how many times you can enter so snap as many pictures as you want.
The contest ends on December 14th. Good Luck!