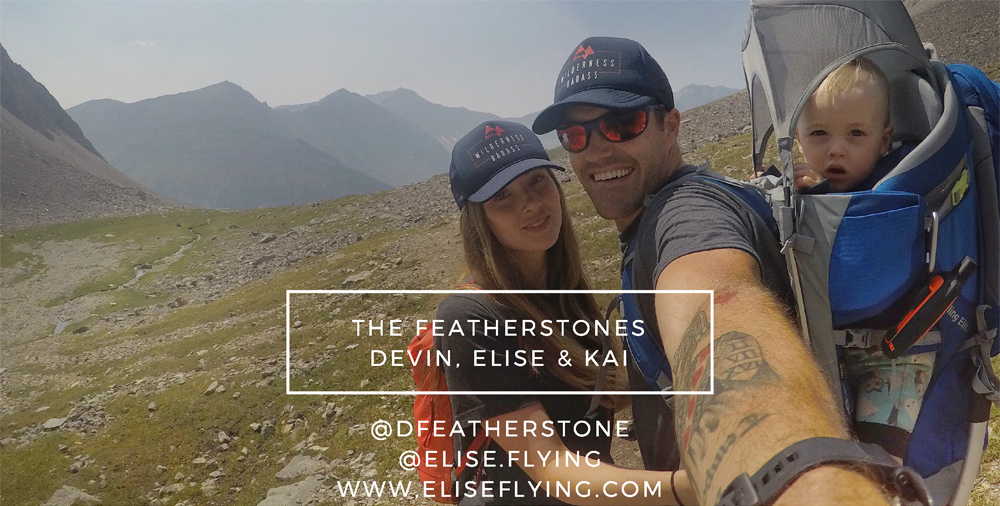 @dfeatherstone
@elise.flying
www.eliseflying.com
What does Sporting Life mean to you?
To us, Sporting life is family. It's the opportunity to do what you love, do what challenges you, and do what excites you — with the people you are about most. Sporting life is building memories and experiences.
Why did you want to be a Sporting Life ambassador?
Sporting Life values family. They support the people within the community and choose high quality products. It seems like the company wants to build their ambassadors up and appreciate the effort that goes into the 'sporting life'.
We've known each other since we were 8. Devin would send me love notes via his sister. We both feel like we're the luckiest people around.
What is your favourite Sporting Life brand?
Devin: Patagonia because of its functionality, from mountaineering to strolling down town.
Elise: Mackage for it's fashion and quality… and every good skater girl needs a pair of Vans.
Kai: Thule Strollers!
Your favourite place to travel?
Ah that's a hard one! We share a love for Hawaii. Kai means ocean in Hawaiian and we also got engaged in Kauai. There is so much beauty and simplicity in Hawaii and so many undiscovered areas for exploring.
What excites you about Sporting Life?
The fact that Sporting Life has EVERYTHING someone could need. The consideration that goes into items chosen to showcase in the store, and the fact that the company supports local people and their passions.